Coronavirus Update (COVID-19)
Eskaton's Continued Response to the COVID-19 Pandemic
Our communities are ready to welcome you or your loved ones. Please reach out to the Eskaton community in your area to schedule a virtual tour or an on-site visit. To reach our communities, please visit Eskaton Community Locations.
If you plan to visit an Eskaton Community, please view our COVID-19 Update and visitation requirements.
Based on County COVID-19 activities, the local county public health department may require a modification to visits at any time.
COVID-19 Update and visitation requirements
---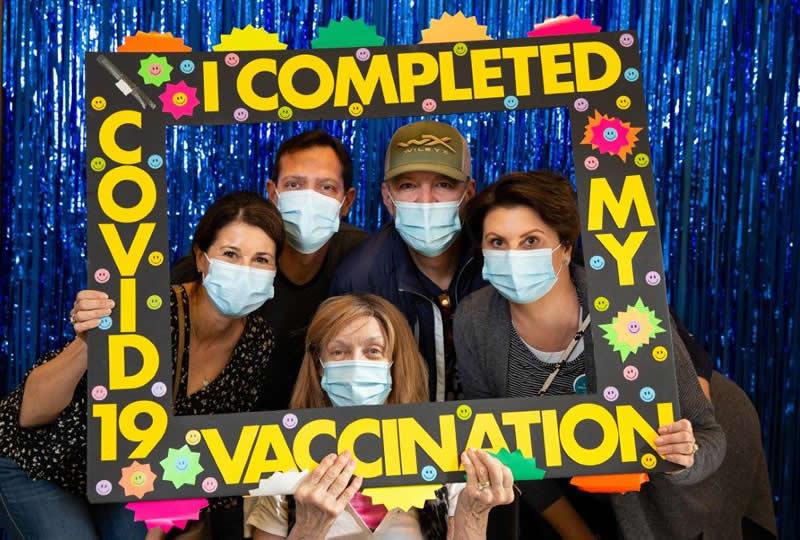 We continue to follow CDC and CDPH guidelines for infection control in each of our communities.
---
Eskaton cares! To support the emotional well-being and physical health of those living at Eskaton owned and managed communities, we have:
Instituted iWave Air Purification systems throughout residential living and care center communities
Identified Lead Clinical Quality executive to provide continuous Covid-19 education, regulatory guidance and communication to create safe practices and disciplines across all communities
Established a centralized PPE storage area ensuring protective equipment is readily available
Rolled out 1,000 voice-first Alexa devices to connect residents with music, current events and the community
Provided dozens of tablets to communities to continuously schedule virtual visits with loved ones
Implemented a new Family App providing connection with their loved ones and programs at the community
Provide weekly life enrichment engagement toolkits and materials, including virtual and hands-on activities
Instituted weekly educational communications for staff, residents and families to KEEP IT UP with safe social distancing, wearing masks and hand hygiene
Implemented generators for foothill communities where power outages have become common (not necessarily COVID-related, but important)
---
Protect yourself at home and in the community:
Practice social distancing (6 feet or more distance from others) when possible. Stay away from anyone who is coughing or sneezing – particularly, if you do not know the person.
Practice good hand washing/hand hygiene frequently.
If you are sick: Stay home and self-isolate if you have flu symptoms or a fever.
If you are sick, call the physician, clinic or hospital before you visit them. Do not go to a clinic or hospital with symptoms without calling first – they will instruct you on the proper procedures.
We encourage all those who are eligible to get the COVID-19 vaccine. Click here to register for your vaccination. Continue to wear a face mask/face covering when in public to protect yourself and others.
---
Public Health Order Information:
---
For more information and resources, visit: