Eskaton Career Fair
Eskaton Care Center Manzanita
Begin a New Career with Eskaton.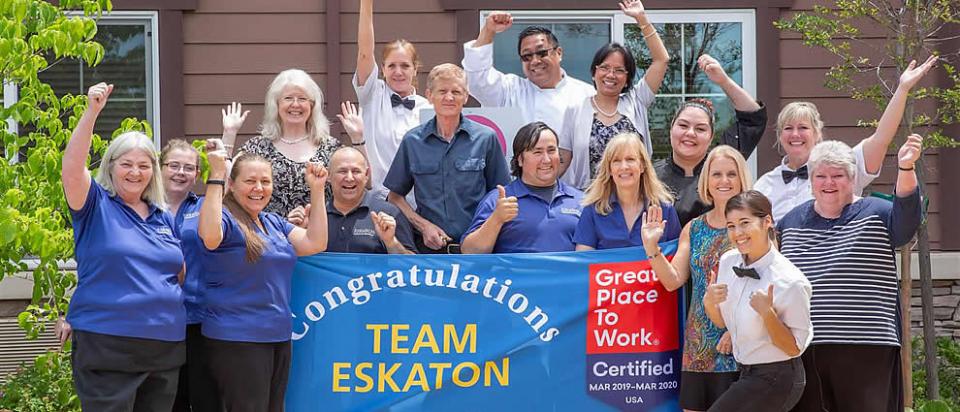 Looking for a certified* great place to work? In addition to competitive pay and comprehensive benefits, Eskaton employees appreciate knowing their work makes a real impact in the community and in the lives of the residents they support.
APPLY TODAY to be a part of the Eskaton team or join us during our Career Fair at Eskaton Care Center Manzanita.
CURRENTLY HIRING FOR OPENINGS IN:
Wednesday, February 26, 2020
1:00 p.m. – 5:00 p.m.
Eskaton Care Center Manzanita
5318 Manzanita Avenue
Carmichael, CA 95608
Applications are available online and during the event. Interviews will be conducted on-site, so bring your resumes, cert/licenses and dress to impress.
For more information on available positions, visit us at: eskaton.org/careers
Eskaton is an Equal Opportunity employer. All qualified applicants will receive consideration for employment without regard to race, color, religion, sex, national origin, disability, gender identity, sexual orientation or protected veteran status. *Certified by Fortune Magazine