Meet Our Team – Eskaton Village Carmichael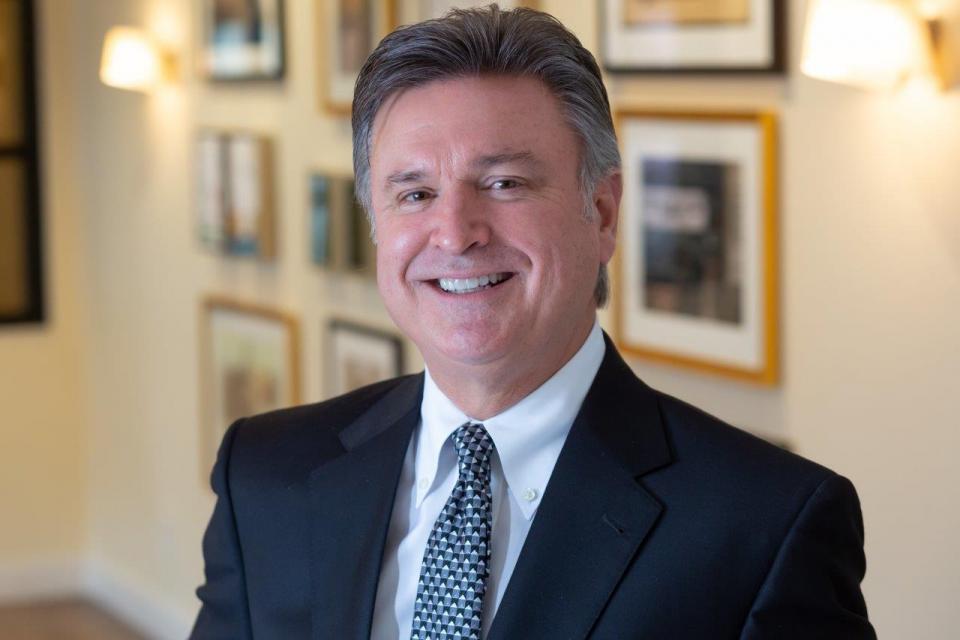 Greg Klick
Executive Director
Gregory Klick is the Executive Director of Eskaton Village Carmichael. Providing leadership for the community's operations and lines of business, Greg oversees sales and marketing, human resources, business planning and more. Greg has spent his entire career in leadership positions within the healthcare sector. Prior to joining Eskaton, Greg had a distinguished career in the air and ground ambulance service industries, having held executive positions with local, regional, and national organizations for more than 20 years. He holds a Bachelor of Science in Business Administration and is certified by the state of California as an RCFE Administrator. Greg and his wife, Melinda, currently reside in the greater Sacramento area.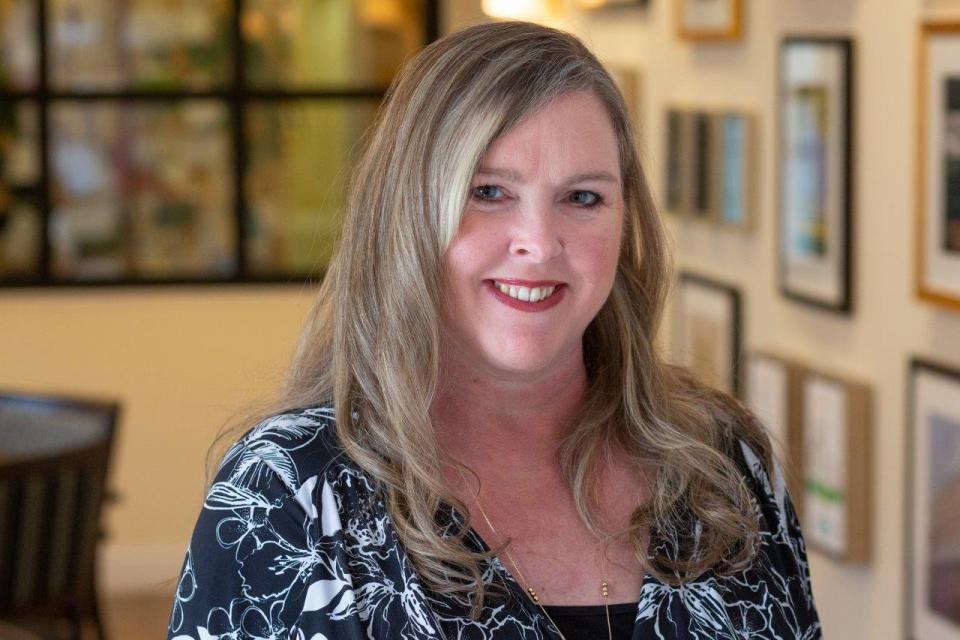 Tammy Alves
Director of Resident Services
Tammy Alves is the Director of Resident Services at Eskaton Village Carmichael and has worked for Eskaton for 5 years. In her role, Tammy is privileged to assist residents with their needs, help them maintain their independence for as long as possible, and support them in transitioning to a higher level of care should the need arise. In her spare time, Tammy enjoys photography, tending to her succulent plants, and spending time with her family.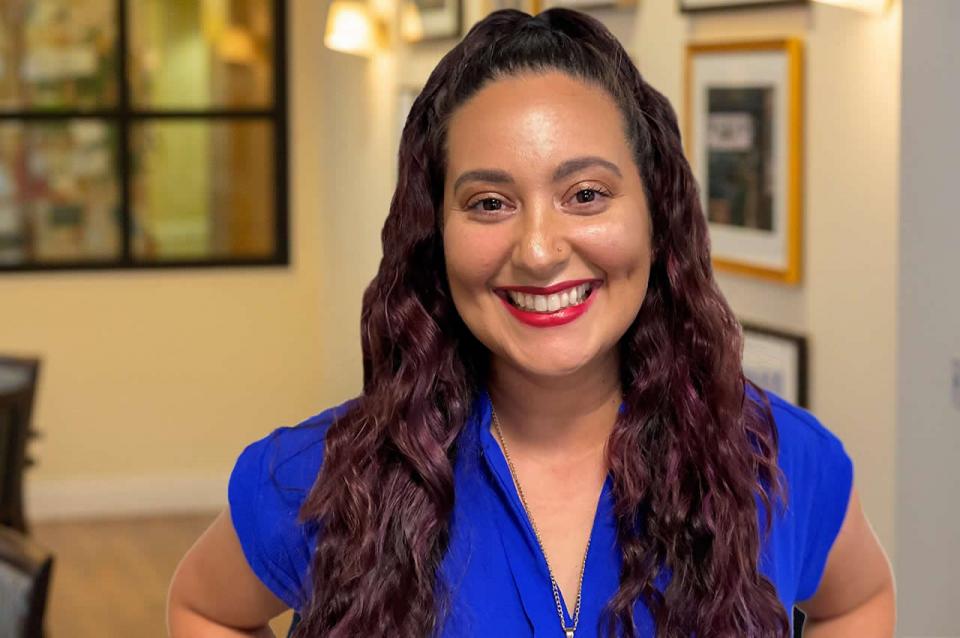 Shanti Wills
Residential Living Advisor
Shanti Wills is a Residential Living Advisor at Eskaton Village Carmichael and has been serving the senior living industry for over seven years as an employee of Eskaton. Prior to joining the organization, she was a hearing aid technician for several years, a role that inspired her love for seniors. Shanti is passionate about helping families and residents navigate the sales process and has a high level of customer service and customer satisfaction. Her motto is "Spread positivity and be the light." In Shanti's free time, she and her husband help others to maintain a budget and become debt free. She also loves to travel, cook, read & take adventures with her husband and their dog, Holly.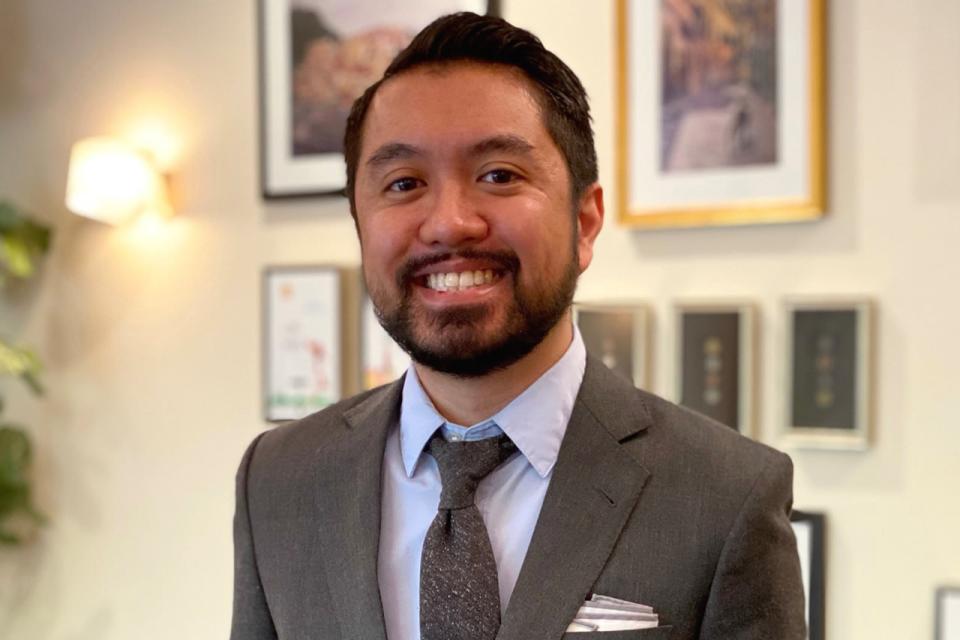 Kenny Remos
Business Office Manager
Kenny Remos is the Business Office Manager at Eskaton Village Carmichael and has worked for Eskaton for 7 years. Graduating from California State University Sacramento's Gerontology Program with a Bachelor of Science in 2015, Kenny began his career as in intern in 2013 with Eskaton's Department of Quality and Compliance and newly formed Communications Department. From there Kenny performed multiple roles within Eskaton in Life Enrichment, Payroll, the Assistant to the Executive Director at the Village Carmichael and now Business Office Manager. In his current role as the Business Office Manager, he oversees Accounts Receivable, Accounts Payable and Payroll. Outside of the office Kenny follows professional paintball, enjoys seafood, and loves his time with his wife and son.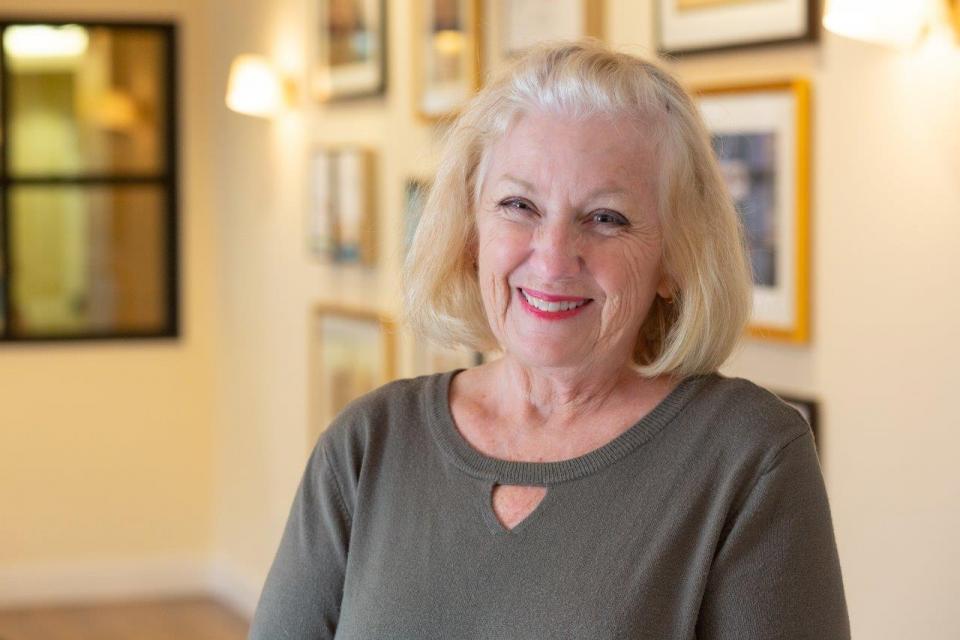 Linda Owens
Business Office Manager, SNF
Linda Owens has worked in the long-term care industry for 38 years, gaining experience in nursing, health information, staffing and scheduling, as well as supply management and business management. Outside of the office, Linda enjoys vacations, grandchildren, and reading. As a seasoned Business Office Manager, she is passionate about advancing quality care and customer service. For Linda, doing something great for a customer or an employee, and finding ways to improve quality within the facility are the most rewarding parts of the role.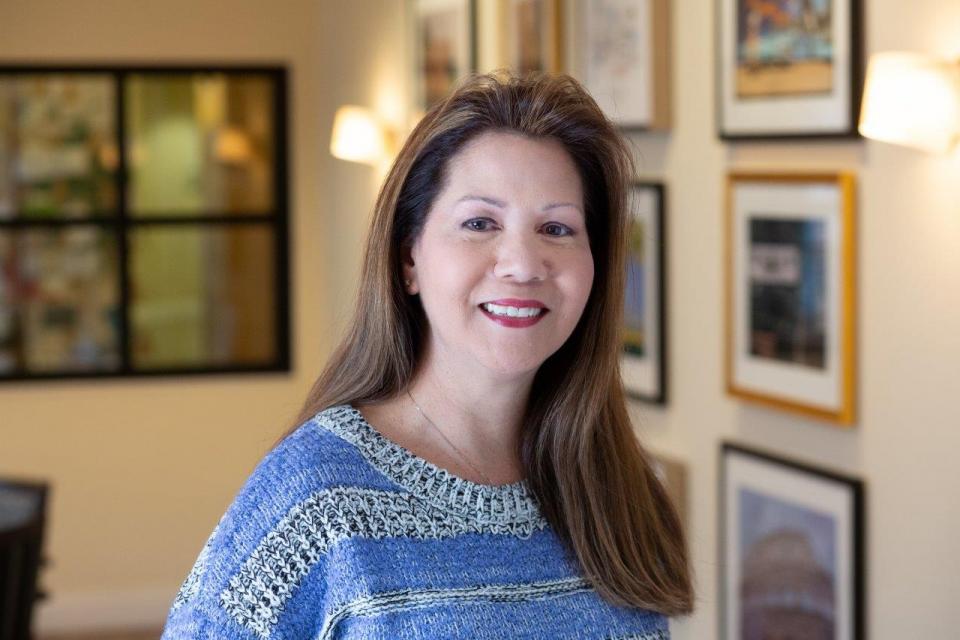 Debra Lewis
Rehab Program Manager
Debra Lewis has worked in the rehabilitation industry for over 20 years. As the Rehab Program Manager at Eskaton Village Carmichael, she oversees the therapy department which provides physical, occupational, and speech therapies. With a master's degree in Speech Language Pathology, Debra has spent the majority of her career in the skilled nursing industry, gaining practical experience in acute care hospitals, home health and outpatient care settings. In her spare time, Debra enjoys traveling, gardening and spending quality time with her family and dog Cooper.