Volunteer Opportunities COVID-19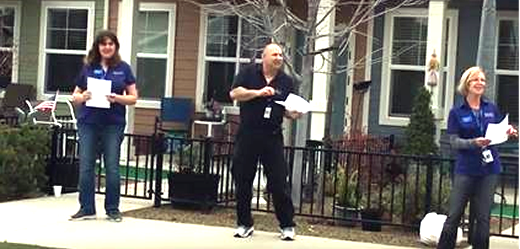 Eskaton thanks you for valuing elders and their well-being.
You have reached out to Eskaton with a compassionate desire to share your support during these unprecedented times. Thank you for joining us as we spark joy and spread goodwill among those whose lives have recently been so changed.
In the midst of social isolation, providing meaningful connections remains a top priority of Eskaton. With your help, our mission to enhance the quality of life of older adults is strengthened and supported more than ever. Thank you for demonstrating what we now refer to as #QuarantineKindness.
We invite you to display this kindness in the following ways:
Join Eskaton's Telephone Reassurance Volunteer Team. During this time of social distancing, giving this gift of friendly telephone conversation is especially treasured. Telephone Reassurance volunteers must be at least 18.

Send letters of love and encouragement. Your personal letters can be filled with artwork, pictures, jokes and positive, hope filled messages.

Create gift bags or care packages. Items residents would enjoy include adult coloring books, watercolors, colored pencils, crosswords puzzles, a deck of cards, word searches, cozy socks and personal notes.
Please deliver all letters and gift bags to:
Eskaton Support Center
c/o #QuarantineKindness
5105 Manzanita Avenue
Carmichael, CA 95608

Questions? Please contact Lyndsey Dammann at 916-334-1072 or by email
Here's to you and the power of generosity that truly transforms the aging experience!
---