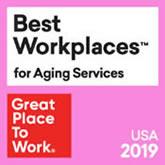 Great Place to Work and FORTUNE have honored Eskaton as one of the 2019 Best Workplaces for Aging Services. The ranking considered feedback representing 223,183 employees working for Great Place to Work-Certified organizations in Senior Housing & Care and At-Home Care in the Aging Services industry. "The value of creating great workplaces for all is a clear competitive edge in the Aging Services sector," said Michael Bush, Great Places to Work CEO. "When organizations like Eskaton treat their own people with care and respect, you can expect their staff to treat your loved ones with that same care."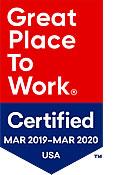 Great Place to Work Institute has honored Eskaton with certification as a Great Place to Work®. The certification process considered more than 1,250 employee surveys from across Eskaton's locations. Great Place to Work®, an independent research and consulting firm, evaluated more than 60 elements of team members' experience on the job. These included employee pride in the organization's community impact, belief that their work makes a difference, and feeling their work has special meaning. Rankings are based on employees' experiences, no matter who they are or what they do.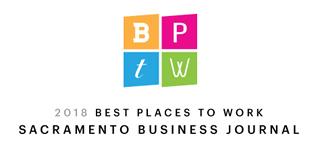 Eskaton is honored to be selected as a 2018 Best Places to Work by the Sacramento Business Journal. Numerous companies applied and only the best of the best were recognized based on quantitative and qualitative survey results from hundreds of employees across a variety of industries. Over 200 Eskaton employees who were surveyed by a 3rd party agreed that our nonprofit is a happy workplace with competitive pay, comprehensive benefits and a culture of giving.
Why Work at Eskaton?
As the largest nonprofit in the Sacramento region, our benefit packages recognize how important our employees are to us. We care about the financial security, health, and well-being of you and your family. We offer a competitive and comprehensive benefits package to eligible employees.
Click here to view all career opportunities.
Here are benefits the majority of our full-time employees enjoy:
Wellness Programs Upon Hire
Discounted gym membership
Annual health assessments
Many wellness campaigns and challenges
Company sponsored local events
No cost flu shots
Smoking cessation program
Smoke free campuses
Online doctor visits
Employee Assistance Program
Free counseling, legal consultations and referrals
Retirement Plan
100% company funded / minimum account balance $4,000.
(Minimum eligibility requirements apply)
Health Plan
Eligibility includes dental and vision after just 60 days.
Company Paid Life Insurance
$10,000 + Additional $10,000 AD&D coverage.
Time Off Programs
Flexible Paid Time Off Plan (includes 9 holidays)
Short Term Disability
Sick Leave
Bereavement Leave
Jury Duty Pay
Voluntary Benefits Available
Additional Life Insurance for employee spouse and children
Long Term Disability – wage protection
Aflac plans available
Employee Referral Program
Do you know someone who might be a perfect fit for Eskaton? Refer a friend and collect some extra cash for a successful hire! There is no limit to the number of referrals you can make. Learn more >>
LONGEST: Employee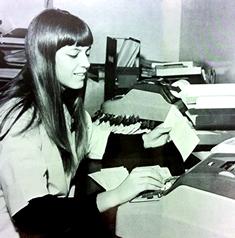 THEN: In 1972, Cindy Powell graduated from Foothill High School in Sacramento, where she was the first to be trained and hired through the school's Regional Occupational Program. She was 17 and her only job experience was babysitting, but she interviewed at Eskaton American River Hospital and landed the job. NOW: 48 years later, Cindy is general services manager and Eskaton's longest-term employee.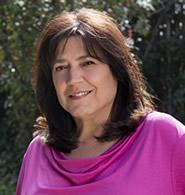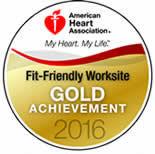 Eskaton received a 2016 Fit-Friendly Workplace gold seal from the American Heart Association. This award acknowledges the resources and activities Eskaton offers employees for staying healthy and fit.

Eskaton won top honors for the third consecutive year as the Sacramento region's most health-conscious employer in the medium-size organization category. The Sacramento Business Journal honored companies that scored well in a survey evaluating their wellness programs.