Meet Our Team – Eskaton Village Roseville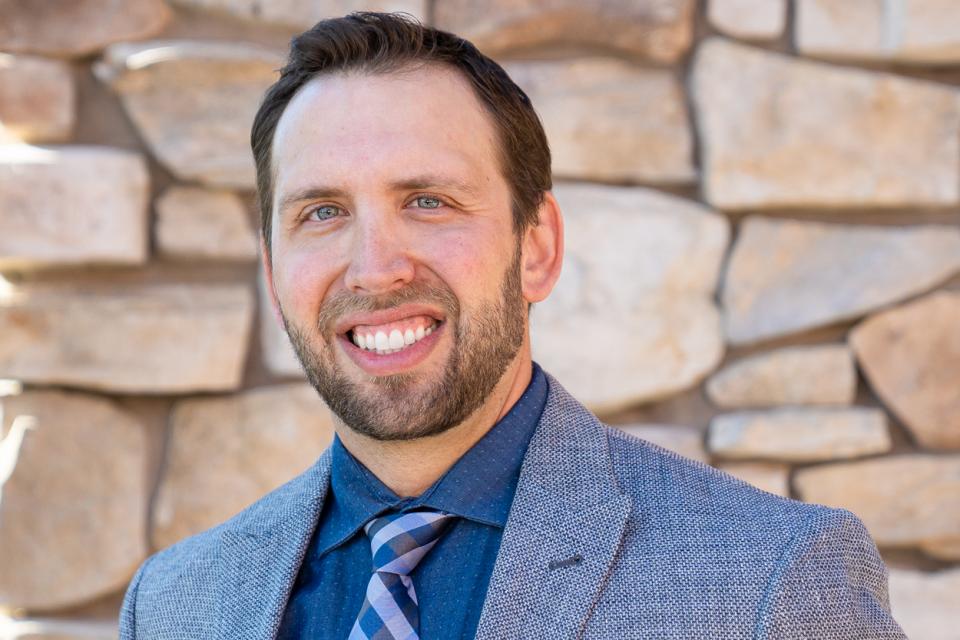 Adam Hill
Executive Director
Adam Hill has worked in the aging services industry for over twelve (12) years, gaining experience in many areas including Residential Living Quality Assurance and techniques in properly supporting those living with dementia. As a proud advocate and a continued learner of dementia and similar afflictions, he is passionate about advancing strategies and approaches that meet the individual needs of each person. Outside of the office, Adam has a loving wife (Brittani), two children (Braydon & Brooklyn), and two dogs (Sierra & Lola) that he enjoys spending any available time with. As a family, they enjoy going on family trips to the beach and exploring nature through biking, hiking, and swimming.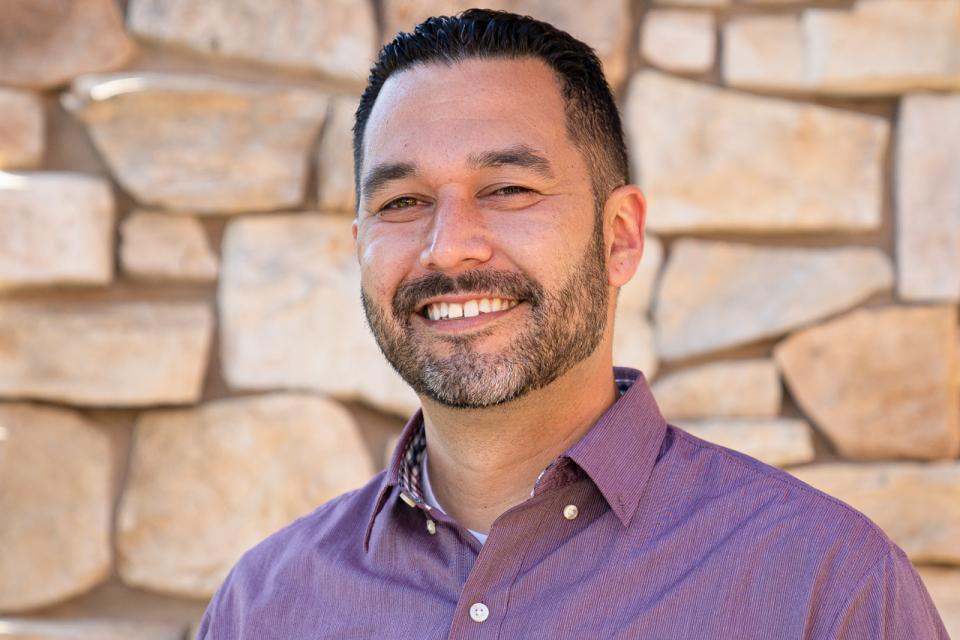 Josh Garcia
Assistant Executive Director
Josh Garcia has worked in the senior services and assisted living industry for almost five years, gaining valuable experience in communications, guest services, training and leadership. As the assistant executive director of Eskaton Village Roseville, he is passionate about advancing the community, listening to the residents and their families to ensure all their needs are taken care of and brightening their day. In addition to his daily responsibilities, Josh is also involved in multiple services provided at the community and working with vendors and partners of the business. Outside of the office, Josh enjoys movie nights with his family, shooting hoops with his kids and lots of pool time during the hot summer days.
Henry Ayala
Director of Environmental Services
The environmental services director at Eskaton Village Roseville, Henry Ayala has worked in the senior community industry for the last 10 years, and currently oversees the maintenance and housekeeping departments, building operations and contractors. Possessing two bachelor's degrees in civil and agricultural engineering from universities in Brazil, Henry loves interacting with and helping people, finding solutions to challenges and creating a pleasant, supportive atmosphere for the residents, their families and friends, and the team members of his community. Outside of work, he enjoys exploring the outdoors, backpacking and camping, gardening, working on home projects and barbequing with friends and family.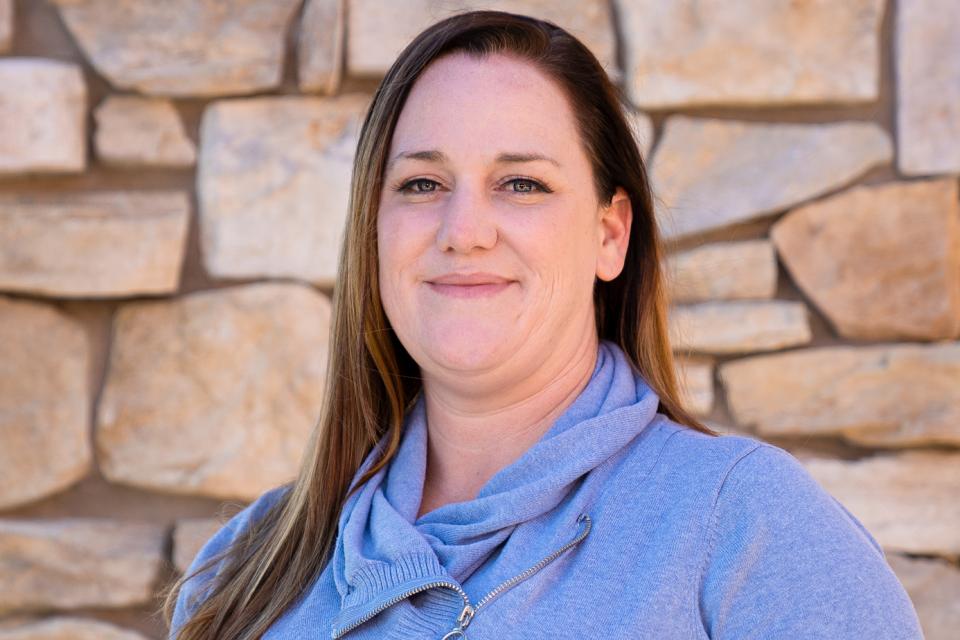 Michelle Edmondson
Food Service Director
The food services director at Eskaton Village Roseville, Michelle Edmonson has worked in the senior living industry for more than 20 years. Starting her career as an administrative assistant for a memory care program, Michelle credits this experience as the reason she fell in love with serving seniors and their families. After the birth of her first child, she transitioned to a part-time position as a member of the dining services team, eventually becoming the community's lead cook as her children grew older. For the past six years, Michelle has utilized her valuable experience and expertise to improve and enhance the dining services at Eskaton Village Roseville. Her favorite part of her role is spending time with the residents and ensuring that each dining experience is an enjoyable one. She also enjoys planning special events and seeing the joy it brings to our residents. In her free time, Michelle loves camping, barbequing, paddle boarding, hiking, and participating in her children's sports.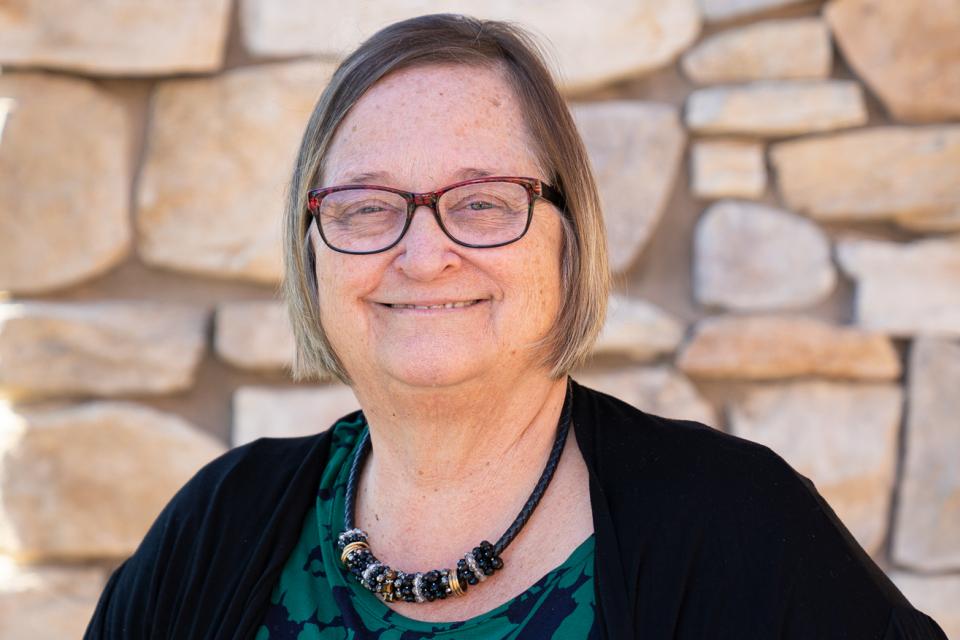 Jeanne Welton
Business Office Manager
Jeanne Welton is the business office manager at Eskaton Village Roseville and loves helping our residents, staff and homeowners. She has spent the majority of her career in the customer service industry, gaining valuable experience in areas such as accounting, human resources and team-building strategies. While running the business office at Eskaton Village Roseville is her primary job function by day, Jeanne also enjoys trips to the ocean and spending time with her family.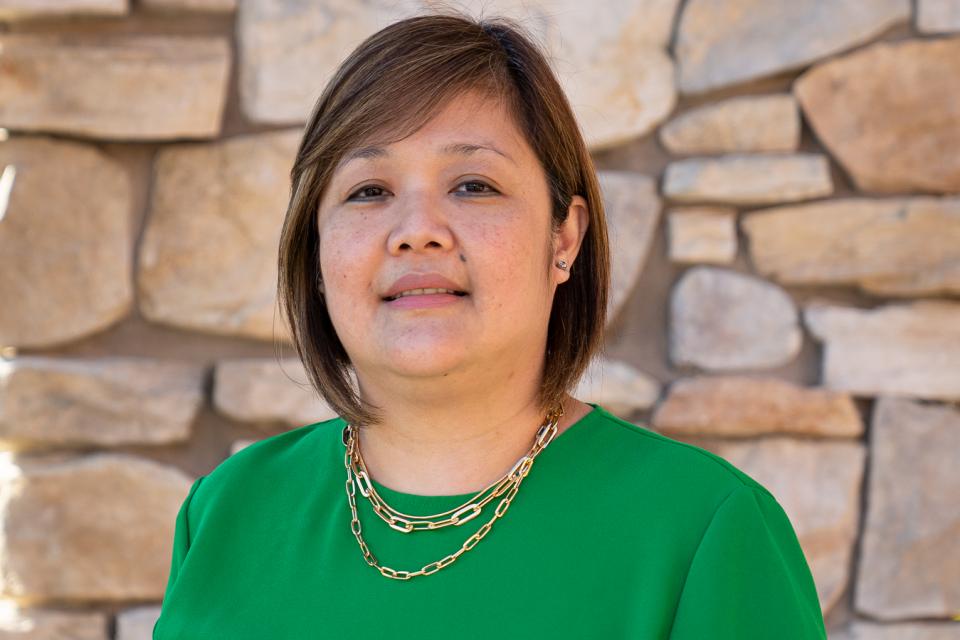 Tricia Diaz
Residential Care Coordinator
Tricia Diaz is the resident care coordinator at Eskaton Village Roseville. She has spent the majority of her career in the healthcare industry, gaining experience in areas such as recreation, nutrition, office management and billing. She has a bachelor's degree in management from the University of San Agustin, in addition to a certificate in hotel and restaurant management from the New York Food and Hotel Management School and a certificate in gerontology from American River College in Sacramento. Her love of working with older adults has inspired her to pursue nursing, as well. In her spare time, Tricia enjoys experimenting in her kitchen with new recipes (particularly pastries), reading, swimming and travelling.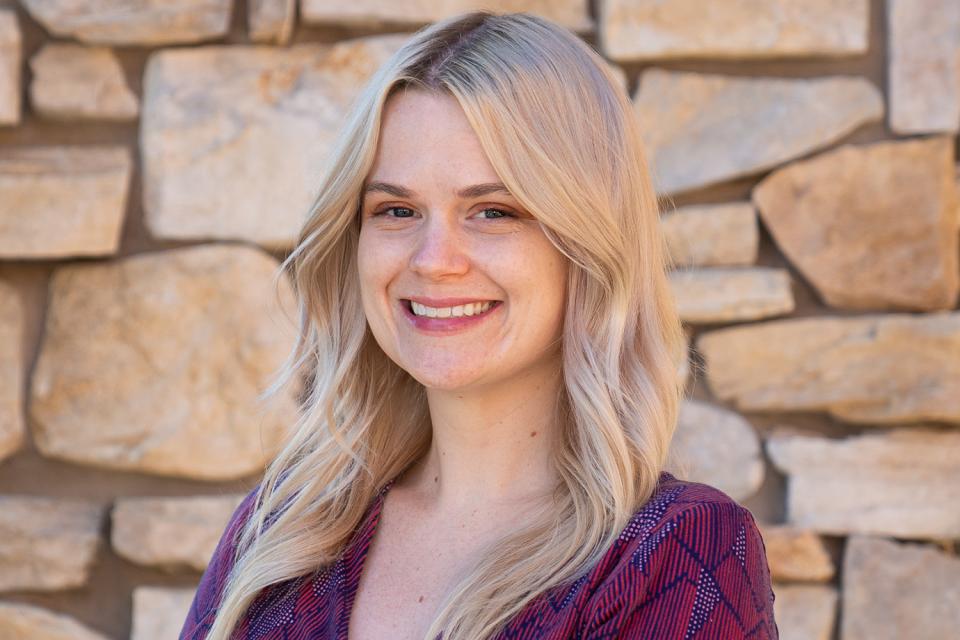 Brittany Wright
Residential Living Advisor
Brittany Wright has worked in the senior living industry for 15 years, gaining experience in multiple departments within Eskaton, beginning in 2006. As a seasoned residential living advisor at Eskaton Village Roseville, she is passionate about educating older adults and their families about all the wonderful services her community has to offer, as well as being a resource for those just starting to explore their options and helping to guide them through the process.

For Brittany, being able to help people in the community and building special bonds with the residents and their families is the most rewarding part of her role. She also deeply appreciates the opportunity to listen and learn from so many amazing individuals who have lived extraordinary lives.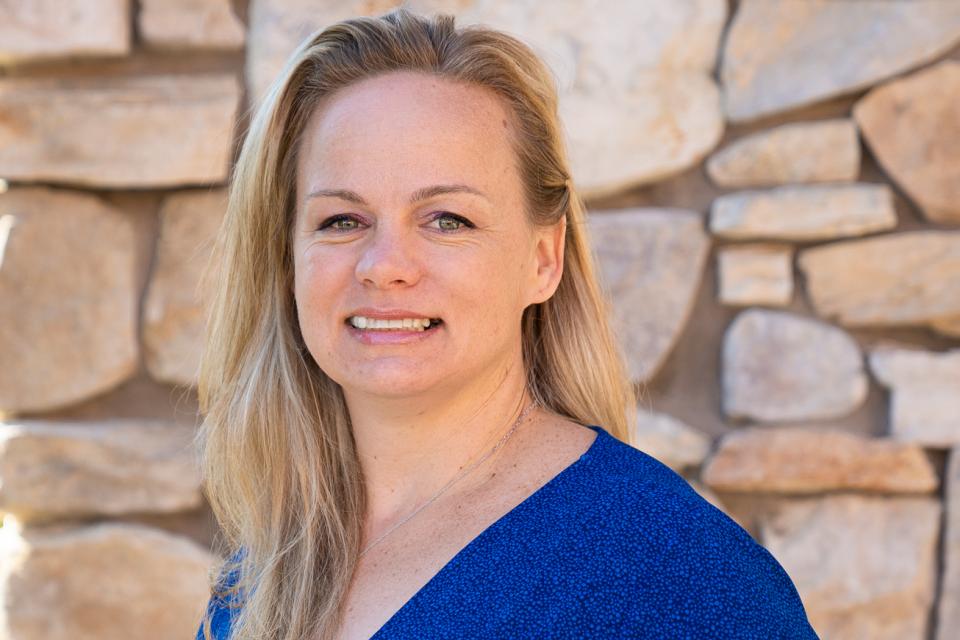 Marissa Hodges
Residential Living Advisor
A residential living advisor at Eskaton Village Roseville, Marissa Hodge has always enjoyed meeting new people and learning their stories, a result of her childhood in Hawaii where "talking story" was part of everyday life. After obtaining her bachelor's degree in child development from C.S.U Sacramento, she worked as a director of child care centers for several years. Once she began having children, she started exploring other careers that would allow her to make a living while raising her children at home, including owning a fitness studio and being featured in several art shows. She has been with Eskaton Village Roseville since 2019, and enjoys the relationships she has built with the residents and their families. Marissa can type the alphabet in 3.7 seconds, loves traveling and has been to Japan, Australia and New Zealand, meeting her husband of 20 years aboard a semester-at-sea program.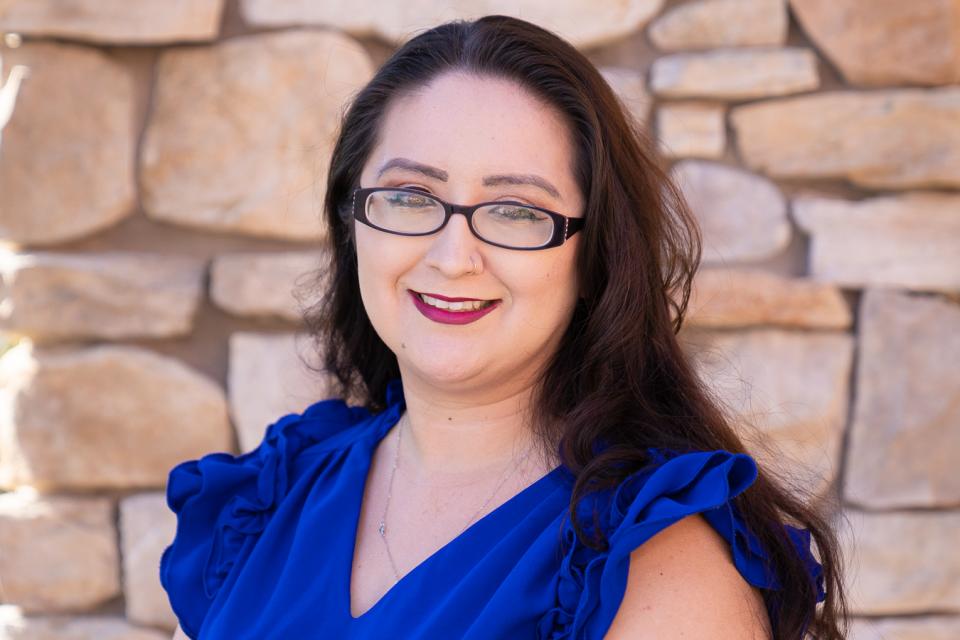 Bianca Caputo
Receptionist
Bianca Caputo began her career at Eskaton Village Roseville as a care partner in 2016 before transferring to administration as a receptionist the following year. Bianca is now the HOA office assistant as well as the assistant to the business office manager. Her duties include assisting the BOM with billing, accounts payable, keeping and maintaining resident and homeowner files and answering any homeowner inquiries. Outside of her office duties, Bianca also heads the Employee Fun Committee, planning and hosting employee appreciation events throughout the year. Her dedication and compassion for others is apparent through her continued pursuit of excellence and willingness to always offer a helping hand.