Meet Our Team – O'Connor Woods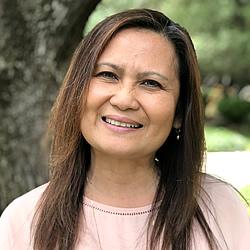 Penny Mallette
Executive Director
Penny joined O'Connor Woods in 1997, after having managed the Assisted Living and Residential Services for the Masonic Homes for nine years. At O'Connor Woods, Penny instills a sense of compassion, mentorship, and caring in her staff, all while being a strong advocate for residents and their families. In particular, Penny was instrumental in the development and care model of our Memory Care, Laurel Pointe. She is a licensed nurse and a certified Director of Social Services.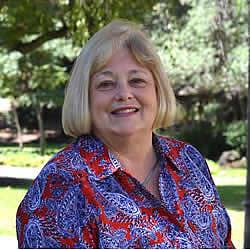 Michelle Smith​
Administrator for Meadowood
Michelle comes to Meadowood with over 30 years' experience in Post Acute Care and over 25 years' experience as a licensed Nursing Home Administrator. Michelle has had most recently oversight for The Capital Transitional Care Center located in Sacramento, CA. Before that Michelle held the position of Executive Director for Windsor Elmhaven Care Center located here in Stockton, as well as having had experience running Nursing and Rehabilitation facilities for the Beverly Corporation, Arbor Rehabilitation in Lodi and for Crestwood Hospitals located here in Stockton. Michelle is a Stockton resident, a graduate of California State University, Fresno, where she earned her Bachelor of Science Degree in Therapeutic Recreation Administration, and started her career in Post Acute Care as a Recreational Therapist.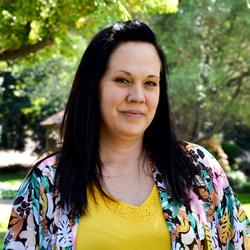 Dawn Shimel
Director of Assisted Living
Dawn has served the senior living industry for 22 years, beginning her career in the business office of a nonprofit day program. Dawn moved to Stockton 19 years ago and has been working at O'Connor Woods ever since. Dawn was initially hired as the assisted living activity director. She was soon promoted to a management position responsible for training and building a top-notch life enrichment program. Dawn is most proud of her involvement with the development of programs and services, including Service Plus, ILE and Laurel Pointe Memory Care. Dawn is dedicated to finding solutions, always placing the well-being of the resident foremost. Dawn is currently the director of assisted living operations and a key member of O'Connor Woods leadership team.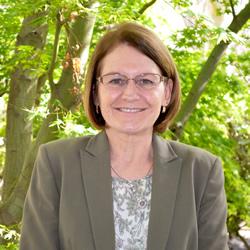 Shelly Troop
Director of Resident Services, Independent Living
Shelly Troop, MSW began her career as a medical social worker at San Joaquin General Hospital in San Joaquin County. She then transitioned to a position as a social worker with Child Protective Services for 6 years before working as a Family Court mediator for the San Joaquin County Superior Court for over two decades. After retiring from the court system, Shelly came to O'Connor Woods as their resident services director. Shelly has two children and three grandchildren. She and her husband enjoy attending concerts and comedy shows, and spending family time at their cabin at Caples Lake.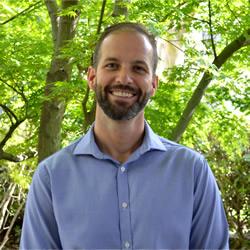 Daniel Hebert
Plant Operations Director
Dan Hebert, plant operations director at O'Conner Woods, holds a degree in Management Studies from the University of Maryland and an Officer's Leadership Degree from the Officer's Training Center in Newport, Rhode Island. Growing up in Placerville, California, Dan joined the US Navy in 1995. After nearly two decades of leading combat systems maintenance, he retired from active duty in 2016 but continued to work with government to estimate, plan and execute projects before joining the OCW team. In his off time, he enjoys backpacking, snowboarding, rock climbing and touring the beautiful countryside and wineries of California.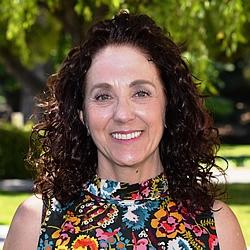 Nanci Shaddy
Director of Fitness/Wellness – Wellness Connection Fitness Club
For 20 years, Nanci has specialized in wellness & prevention programs specifically designed for older adults. She recognizes the importance that functional training has on the ability to cope with the challenges of routine activities. She is a Certified Group Exercise Instructor, Personal Trainer in Senior Fitness as well as a FallProof™ Balance and Mobility Specialist, Nanci has been responsible for developing and implementing comprehensive functional & fitness programs at O'Connor Woods.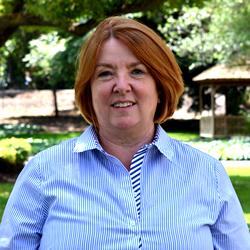 Kimberly Baumgarten, R.N., F.C.N.
Health Clinic Manager & Clinical Services Coordinator
Kimberly is a compassionate and knowledgeable member of the O'Connor Woods team. Her goal is to help residents reach and maintain optimal physical, mental and spiritual health. She assesses new residents for admission, is called upon for emergencies, and acts as a medical liaison and advocate for both residents and their families. In her role as Health Clinic Manager, she provides first aid, organizes flu vaccine clinics, health fairs and more. Helping others live their best possible life is her passion. Kimberly was named San Joaquin County Nurse of Distinction in 2016. She is a published author and guest educator at local colleges, universities and conferences. She is a preceptor for nursing professors in the area of senior care. Kimberly is also a pastor and disaster relief chaplain with an emphasis in mental health, grief and end of life.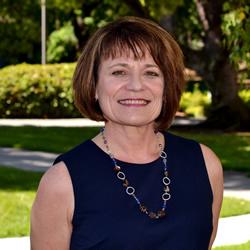 Mary Ann Piana Chapman
Senior Residential Living Advisor​ – Independent Living
Mary Ann joined the O'Connor Woods Marketing team in 2016 after working at the University of the Pacific as the Manager of the Vereschagin Alumni House. Mary Ann brings with her a wealth of experience. After college she began a long career in the hospitality industry. She later transitioned to Public Relations and Event Planning. Being a part of a senior living community has given her the opportunity to combine and share all of her talents. Mary Ann is so excited to support and guide you through the process of this new adventure you are about to embark on. And by the way, she is fluent in Italian and even speaks a bit of Spanish.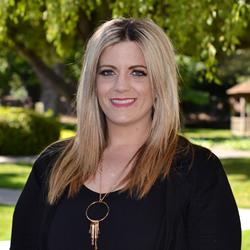 Lisa Cox
Residential Living Advisor​ – Assisted Living
Lisa is a compassionate and dedicated member of the O'Connor Woods team. For more than 6 year, Lisa has made a difference in the life of older adults and their families. She is very passionate and loves to help families through their transition to O'Connor Woods. Lisa is the Sales Counselor for Assisted Living and Memory Care, and she also helps with admissions for our skilled nursing community – Meadowood. Her main goal is to make sure families have peace of mind when they walk out the door, after meeting with her. Her favorite part about her job is making sure that residents are comfortable and always feel welcome and loved.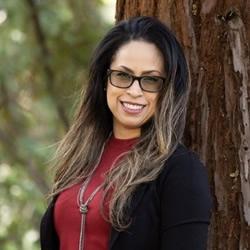 Annette Montes
Resident Care Manager
Annette Montes is the resident care manager at O'Connor Woods. Possessing over 22 years of experience in senior living and care, Annette joined the community in 2002 as a lead personal care assistant before gaining valuable experience as the medical assistant in the health clinic and going back to school to pursue her nursing degree. She then became the charge nurse/clinical nursing supervisor, responsible for overseeing infection control and plan of care for residents across all levels of care. Awarded the "Excellence in Service" award for Outstanding Department Director from the California Assisted Living Association in June 2021, Annette feels it a great honor to assist in care planning with the residents and their families
2022 Board of Directors
Margaret Stephens, Chair
Mark Ornellas, Vice Chair
Rudy Croce, Secretary
Bob Fay, Treasurer
Greg Doe
Kristin Fletcher
Sr. Katherine Hamilton, O.P.
Lou Meyer
Jerilyn "Muffy" Ratto
Gary Spaugh
Anitra Williams