Eskaton Monroe Lodge Senior Living

Eskaton Monroe Lodge
Independent Living with Services Community in Sacramento, CA
World Class Senior Living in Land Park
Over 8,000 surveyed families have said they'd recommend Eskaton to their friends and family, earning Eskaton a "World Class" Net Promoter Score (NPS)*.
In the heart of Sacramento, Eskaton Monroe Lodge's independent community is just down the street from Sacramento City College and William Land Park, making it a perfect location to experience everything Sacramento has to offer. Residents can leave their worries behind and enjoy the supportive community we've cultivated for more than 46 years in the neighborhood.
Eskaton Monroe Lodge is a six-story building with 97 private apartments, spacious lounges and multiple event spaces. Our leadership team has been with Eskaton for a combined 85 years and are dedicating to helping residents live their best lives. Our attentive staff is available to provide peace of mind for the whole family.
Whether you are ready to leave behind the burden of maintaining a home, want the ease of concierge services, or just want to make new friends and discover new passions, Eskaton Monroe Lodge offers a convenient environment for seniors looking to enrich their lives and enjoy their independence.
Eskaton Monroe Lodge is all about making sure you're experiencing the highest quality of life. We invite you to see why we believe age is beautiful.
*
Vital Research, a third-party firm, conducts real-time satisfaction and Net Promoter Score (NPS) research for Eskaton-owned and managed communities to determine overall customer satisfaction and their willingness to recommend our communities and services to others. Data collected October 2016 through 2021.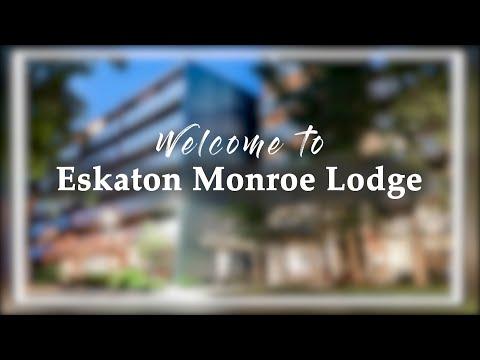 Community Tour
Directions
Eskaton Monroe Lodge
3225 Freeport Boulevard
Sacramento, CA 95818
916-441-1015​
For Pricing & Availability
Leadership
Levels of Care
Eskaton Monroe Lodge
Photo Gallery



























1/26