A Catalyst for Change
Virgil and Lynn Nelson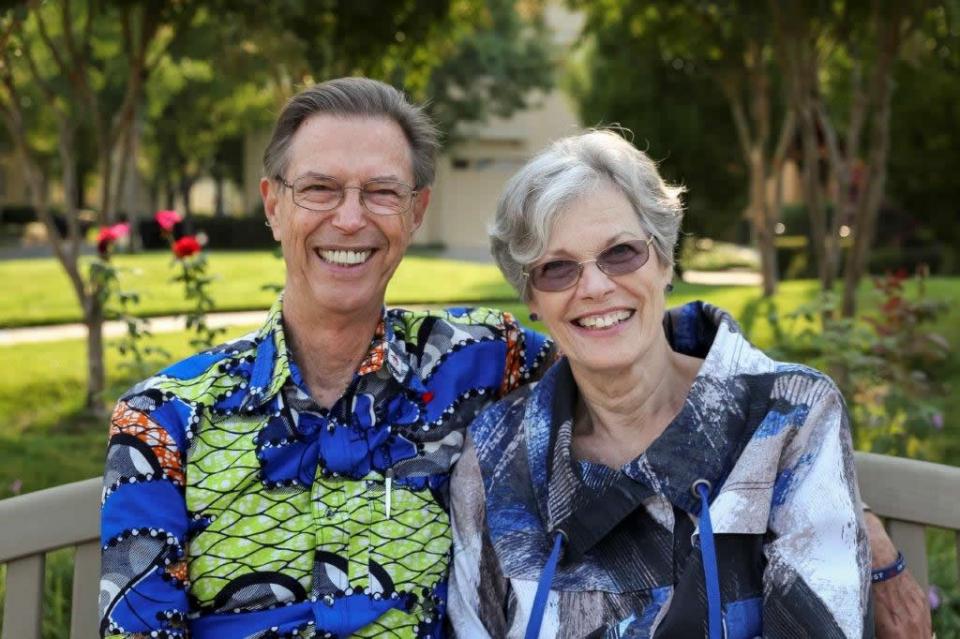 At Eskaton, we pride ourselves in providing compassionate, professional care and valuable resources for older adults and their families across Northern California and throughout the state. An important aspect of being a thought-leader in our industry is our dedication to innovative thinking and being a catalyst for change.
This is the very reason we are so excited to introduce you to two of our most engaging and passionate residents, the Nelsons. Hailing from the independent living patio homes at Eskaton Village Roseville, Virgil and Lynn Nelson have lived a life of service, generosity and justice, and they've brought that sense of goodwill with them to the benefit of their community and fellow residents. Their life's journey has seen them in all corners of the globe, as far away as South East Asia and Africa, but they're just as comfortable sharing their message of kindness and understanding with those living right next door.
Born in San Diego in January 1943, Virgil was the younger of two boys born to loving parents. When he was 7, his mother was asked to start a school in Santa Paula, a heavily-agricultural area in Ventura County, and it was here that Virgil's education in racial and economic disparity began. Raised as an American Baptist, Virgil's family church took Sunday school into the bracero (migrant farmer) camps, so Virgil was given the opportunity to play and visit with the children who lived and worked alongside their parents. Even as a young child, Virgil soon began to notice the differences between his own life and that of the kids in the camps. "I had a bike, toys to play with, good clothes and shoes to wear . . . These kids didn't have any of that," he remembers. "It was the first time I realized I had privileges others didn't."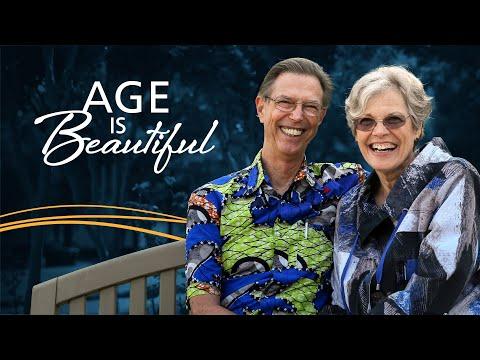 After graduating from Santa Paula High School, Virgil attended University of the Redlands where he focused his studies on the sciences, intending on being a teacher. Knowing Virgil had participated in intercollegiate ministry while pursuing his degree, a professor of his proposed that Virgil participate in a one-year seminary program called "Look and See," a program designed to introduce ministry work to individuals from disciplines outside of the church. Accepting the challenge, Virgil changed his life's course to attend Crozer Theological Seminary, a multi-denominational religious institution located in Upland, Pennsylvania. The seminary's most notable student was Martin Luther King, Jr., and Virgil had the great privilege to study under the same professors at the renowned pastor.
"My time at Crozer was a great awakening for me—not just of the existence of prejudice in America, but of systemic racism. I decided that what I enjoyed about teaching, I could also do in the church—looking at value questions, helping people make decisions about what is important in life, and hopefully helping them find perspective in difficult situations." It was on the Crozer campus that Virgil would meet another great challenge, and one worth fighting for—his future wife, Lynn.
Born in 1944, in Washington, D.C., Lynn was one of four children, and recalls a childhood filled with lots of camping, singing in the car, and walking to the swimming pool with her 2 sisters and brother. Coming home from an outing with her family when she was just 11 years old, Lynn witnessed a man huddling over a grate to stay warm. Even at such a young age, Lynn was struck by the disparity between his situation and her own, and she felt called to work for social equality and justice.
Attending Wakefield High School in Arlington, VA, Lynn was an energetic and determined member of the student body. 1961 saw the integration of schools across the nation, a particularly contentious process in the southern states, yet this fact didn't deter Lynn from her goal of helping to bring racial and social equality to her community.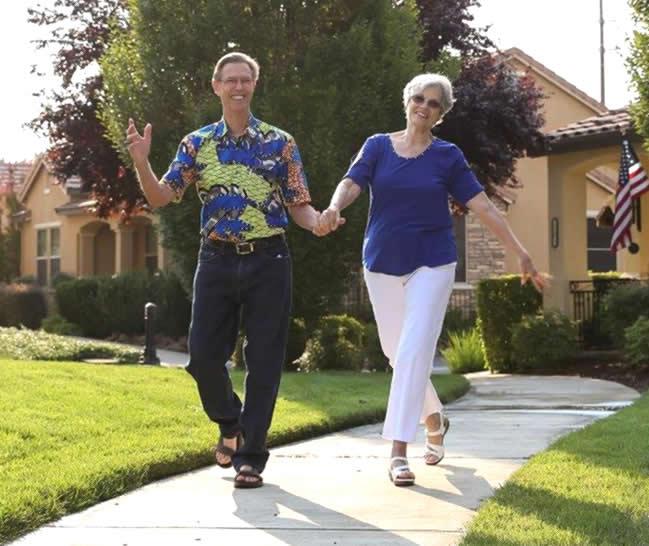 Indeed, Lynn was instrumental in organizing the student body in acclimating to this racial integration, even going so far as to convincing her fellow students to boycott several school functions because many parents refused to allow their children to socialize in a mixed-race setting. "I missed my senior prom, but it was worth it!" she says proudly. Just a few short years later in 1964, Lynn began a one-year certificated program at the Martin Luther King, Jr. School of Social Change, where she studied ways to improve and increase social justice. Housed on the same campus as the Crozer Seminary, Lynn would soon meet Virgil and their journey together began.
Both semi-engaged when they first met, Virgil and Lynn's relationship began as a platonic friendship. A very conservative, studious man, Virgil was part of a singing group and needed accompaniment for a performance, and it just so happened that Lynn played the ukulele. Once it became clear that there were deeper feelings involved, the pair decided to pursue a romantic relationship, but made the choice to live independently of one another while they forged their own professional paths. Lynn began working in downtown Philadelphia as a community organizer, while Virgil took a position as an associate pastor at a church in an affluent suburban neighborhood. Though they worked in two very different environments, their goals were aligned—making the world a better place for all.
Married in 1968, Lynn and Virgil make a firm decision to dedicate their time and talent to helping and uplifting others in their community, choosing to start a family once they were more established. Their first child, a son, was born in 1975, followed quickly by a daughter a short eighteen months later. Even before Virgil and Lynn started trying for biological children, they'd registered with an adoption agency, knowing they wanted both biological and adopted children. When the family was in a tragic car accident and their youngest child Christi was lost at the age of two, they worried they weren't ready to continue with the adoption process. But when the call came and a photo of two young sisters from Korea arrived less than a year after the accident, the couple took a few days to think and pray, and then, with great joy, opened their homes and their hearts to two vulnerable children in need. In March of the following year, their daughters, aged 4 and 8, joined their family after an international journey that brought them across the ocean and nation to Southern California.
As the family grew, it became clear they would soon need to settle down. Virgil and Lynn purchased their first house in Ventura County, purposefully choosing to live in the poorest, most diverse neighborhood in the county. A self-confessed recovering workaholic, Virgil was working as a full-time associate pastor while leading or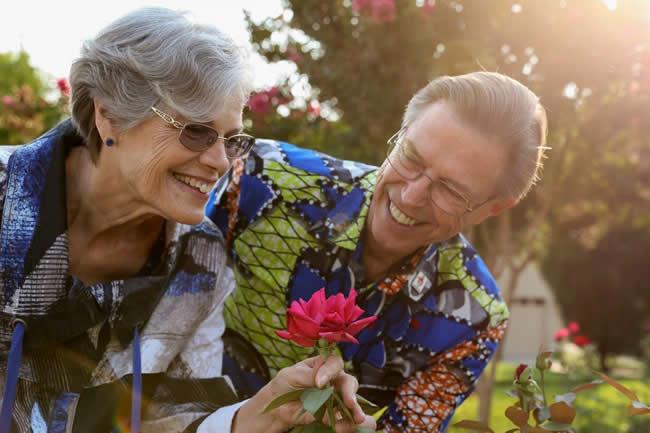 participating in as many as 40 community groups at one time before his body finally rejected the pattern and forced him to take a sabbatical. Luckily for the pair, Lynn was able to land a job working in the mental health sector in Ventura, very near where Virgil grew up and where his mother still lived. It was within this little abode "on the wrong side of the tracks" that Project Understanding was born.
An idea that formed after the Watts riots in an attempt to bring Christian churches together in a commitment to ending racism, Project Understanding was the vehicle of this inter-faith ministry. Still operating on a much larger scale today, the basic tenet of Project Understanding is recognizing the unmet needs of the community and identifying organizations best suited to meet those needs. Per their website, "Project Understanding initiates, develops and maintains programs pulling together the efforts of individuals, local congregations and groups to meet the needs of the less fortunate. Our mission is to provide hope by developing and directing resources for the purpose of transforming lives and community through justice, mercy and compassion."
From this ambitious endeavor sprang a whole host of philanthropic and community-serving initiatives, such as the first homelessness task force in Ventura County. Even more impressively, it was due to Virgil and Lynn's focus and determination that the very first Habitat for Humanity affiliate was established in California in 1984. Lynn's particular efforts included a women's training and employment program, and a children's tutoring program that has since grown to over 10 sites and serves over 100 children, providing one-on-one educational assistance on a weekly basis. "There were so many kids who were falling between the cracks. They didn't have support or attention to their educations at home, so we really worked hard at training our volunteers, not only in educational techniques, but in the psychological and developmental needs of children so that they could be that support system they so desperately needed," says Lynn.
But the Nelsons didn't stop there, utilizing the collective power of Project Understanding to begin a hunger awareness project known as the Hunger Coalition. What started as a food pantry housed in a two-car garage now operates out of a 12,000 square foot warehouse. "30% of the food that's grown in Ventura County never makes it to market, so we started a food share program that is still in existence today. They're processing over a million and a half pounds a month, serving of 80,000 food insecure residents—that's nearly 10% of the population," remarks Virgil.
After 35 years of ministry and service to their community, the Nelsons reexamined their lives and decided the time had come to offer their service to the wider world. After an intensive year of training (including learning French, the biggest challenge for Virgil), the Nelsons found themselves living on the continent of Africa in a small village in the Democratic Republic of Congo. Living simply among the villagers in a small house that had been built for a previous missionary, their success with the endeavor is a testament to the resiliency and fortitude they both exude. "We had to haul water for half a mile, then filter it before it could be used. We set up solar panels on the roof that connected to a car battery so we could run our computer for lessons plans and exams. It was a very rural situation, a Wild West atmosphere. No cars, no roads, no electricity, no telephones, no running water. No stores other than a little trading post where people could buy canned goods, homewares and their one piece of cloth for the year. All of our communication out of the village was via short-wave radio so it would take us forever to get a one-paragraph email out. Sometimes you'd have to wait a day or two before the sun spots were just right and the thing powered up!"
Despite these and other challenges, the Nelsons soon learned to adapt to their new surroundings, following the example set by the members of the 265 village families. Cooking their food on a little propane stove and foregoing luxuries like ice cubes and produce soon became the norm, and the Nelsons got creative in their problem-solving. While Virgil was busy serving as a pastor and helping the village men establish better housing, Lynn organized literacy programs and schooling for the women. Though her French was fairly good, Lynn also learned the trade language of the village, Kituba, to help her in her teaching.
After their 10-yr commitment in the DRC, the Nelsons transitioned to smaller commitments (typically a few weeks to 3 months at a time) that took them to all corners of the globe. From Liberia in Africa to the town of Kunming in the southwestern Chinese province of Yunnan, the Nelsons were involved in all manner of projects, from helping locals set up retail spaces where they could sell their wares to leading sessions in conflict resolution and getting local churches and other organizations to commit to non-violence before, during and after elections. In addition, Togo, Belgium, Hungary, Nicaragua, Haiti, and Mexico all saw the benefits of the Nelsons' determination to serve their fellow human beings with kindness and compassion.
When asked what important lessons they've learned during their travels, the Nelsons just laugh and say there are too many to count. "The joy in family life is shared by people all over the world, the simply joys of daily living with your loved ones," remarks Lynn. "I believe that's something we can all share, no matter where you call home."
"People have been warm and friendly and welcoming wherever we've gone. We've obtained a really positive sense of people's commitment to establishing a good life for themselves and their families with the tools and talents at their disposal. The creativity and resiliency of people are astounding," adds Virgil.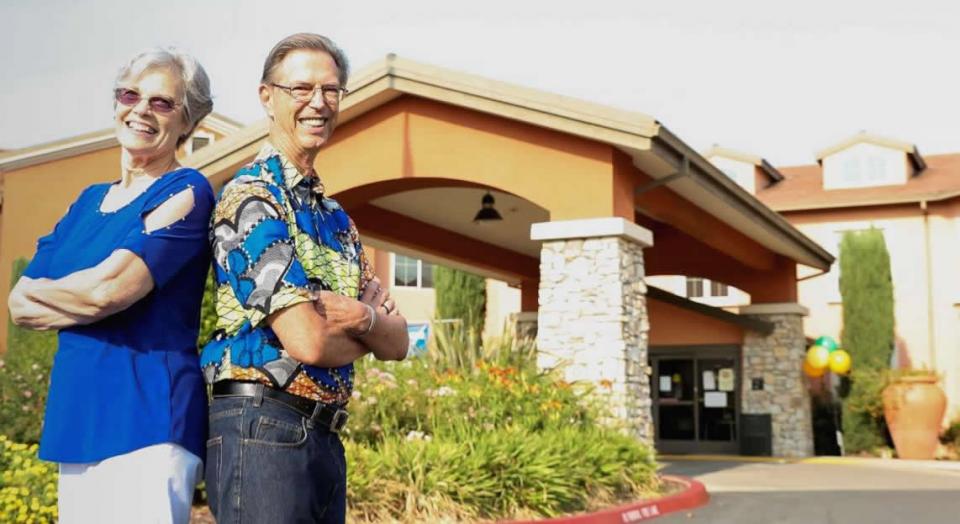 Though the couple has since returned stateside, the Nelsons are still as active as ever, bringing their particular form of social activism to Eskaton Village Roseville. Since they've joined the community, Virgil and Lynn have participated in a wide array of EVR programming, including synchronized swimming, water aerobics, book and writing clubs and leading prayer group meetings. Not quite content to be passive participants, the pair has put their ingenuity and problem-solving skills to good use at the community. Virgil was instrumental in getting a sidewalk installed so people didn't have to go on the grass with their walkers, and getting a mailbox moved so residents didn't have to stand in the street to get their mail.
In addition to organizing the "Souper Bowl," an annual food collection event designed to help bolster the local Placer County's Food Panty stores, the couple has brought together other EVR residents to participate in the Interfaith Crop Walk to End Hunger and the sharing of flower bouquets through The Petal Connection, a charitable organization which repurposes flowers from florists, weddings, funerals and other events to bring love and joy to hospice patients, their families and seniors in our community. Recently, the dynamic duo has tried to facilitate an open discussion for EVR residents about racial injustice, but the current COVID restrictions have placed this endeavor on hold.
And yet, even a global pandemic hasn't deterred our venerable Nelsons. As a board member with the Placer People of Faith Together organization, Virgil has been diligently working towards eliminating homelessness and helping facilitate affordable housing options across Placer County. From lobbying for Conditional Use Permits (CUPs) to allow churches to put fifth wheels, RVs or tiny homes on their property for transitional housing, to encouraging the Safe Sleep program, in which churches open their parking lots at night so that people may sleep safely in their cars, Virgil is bound and determined to help those most in need find affordable, secure accommodations. A significant element of this effort is initiating a county-wide home share program. He and Lynn participated in a similar program administered by the Area Agency on Aging while living in Ventura County, and it was quite effective in getting people off the streets and into affordable accommodations.
Currently, nine California counties have instituted similar programs with great success. Demonstrating that they truly "walk the walk," the couple has shared their home with over 20 different individuals over the years, ranging from a few days to two years, and both say it is a rewarding, life-enriching experience. Unlike traditional rental agreements, a home share program matches interested parties through a rigid vetting process. All parameters and boundaries of the agreement are set by the home owner, and it can be terminated at any time without a formal eviction process.
Virgil has been working with local churches for over a year and has already approached the Placer County Board of Supervisors, receiving their blessing to begin crafting a program proposal. His next goal is getting community leaders on board and supporting the concept, and hopes to get Eskaton involved as a match-maker for willing participants and those in desperate need of affordable housing. With over 77,000 empty bedrooms in Placer County alone, Virgil and Lynn are quite eager to see the same kind of program come to the place they now call home.
"So many of the patio homes at EVR have empty bedrooms, and some of their owners are living on the edge financially, so even a couple extra hundred dollars a month could help immensely. Beyond the financial assistance, forming a relationship with a college student or younger person who is working can help mitigate issues of loneliness and isolation. And for those living with them, this sort of intergenerational experience has the potential to change their perceptions about age and aging."
Though the current political and social climate in the United States has been quite tense over the last couple of years, the Nelsons are confident that this, too, shall pass. "The fringe groups are pushing fear and divineness, but that's nothing new. You have the 15% of the population on the fringes of either side, but the majority of the population is really starting to wake up and realize that those issues they thought were long gone, things like systemic racism or police brutality, are still very much present for certain marginalized groups. The resources for learning are much more prolific, and the willingness to talk and be vulnerable is significant, more than ever before. It gives us a lot of hope for the future."
With residents like Lynn and Virgil Nelson sharing their vision of better world, Eskaton feels just as hopeful.