Eskaton Village Grass Valley – Assisted Living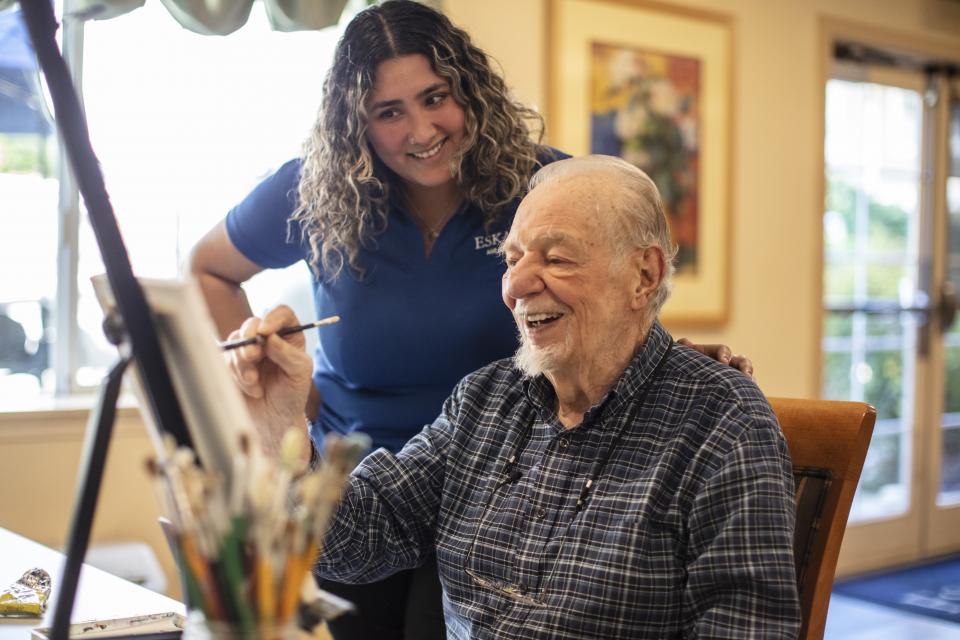 Eskaton Village Grass Valley residents have the comfort and assurance of knowing that assistance is available if, and when, they need it. At the same time, they have the independence to enjoy all the activities and programs that fulfill their spirit.
Our staff is here to help with daily tasks and medication routines as needed, while our activity calendar is full of classes, outings and celebrations to keep our residents busy and social. From assistance with laundry and housekeeping to personal assistance and transportation, Eskaton Village Grass Valley makes sure its residents have all the conveniences and support they need.
Eskaton is a pioneer in finding creative solutions to help ensure that our residents can stay independent as long as possible. The award-winning, intergenerational Kids Connection and K4 Connect are designed to keep our seniors active and connected by empowering them with technology.
We invite you to visit Eskaton Village Grass Valley so you can see why we believe age is beautiful – a reflection of the lives and stories of residents who live here.