A Particular kind of courage – Eskaton veteran is honored by France
Guy Throner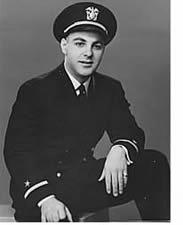 Eskaton Village Carmichael resident Guy Throner has a wartime bio that reads like a screenplay — filled with patriotism and heroic acts. Nearly 70 years after the end of World War II, the government of France recently honored him with a medal.
Throner, now 93, was in the first graduating class of the U.S. Navy's underwater demolition school and was part of an elite unit that later became the Navy SEALs. During WWII, his duties included defusing mines and bombs.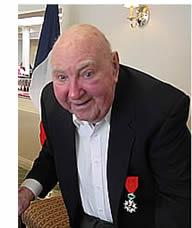 "It was just a job, and we did it. We were so well trained – we didn't worry about anything. We didn't think about how dangerous it was," said Throner.
We salute Mr. Throner for his commitment to saving lives during a time when the fate of the world depended on men of his particular kind of courage.