A Tai Chi Tale of Transformation
Homer Nottingham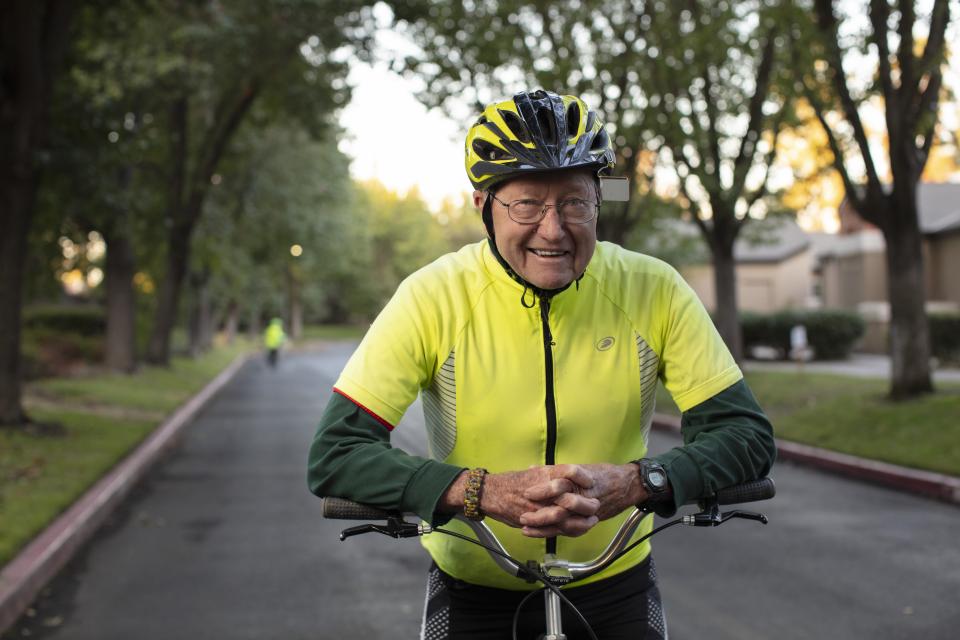 At 85-years-old, Homer Nottingham has been a vibrant beacon of wisdom and healing in the Grass Valley region for over a quarter-century. With his deep understanding of QiGong and Tai Chi, he's touched countless lives. But how did a former Vice President of American Express fall in love with this ancient art?
The story unfolds in the bustling streets of 1980s Hong Kong. On a business trip, destiny steered Homer towards a local park where a mesmerizing Qigong class was in session. Swept up in the serene flow of movements, he found a haven from his intense 60-hour workweeks.
Embracing Qigong wholeheartedly, Homer devoted two hours daily to this transformative practice. It became more than just a routine; it was his sanctuary, rejuvenating his spirit and body.
Upon retiring at 63, he crafted a beautiful fusion of QiGong and Tai Chi, weaving together the best of Eastern tranquility and Western discipline. Today, the beloved instructor resides at Eskaton, where residents eagerly await his classes. His impact stretches further, with summer classes under the sunlit canopy of local parks. Guided by the belief that "movement is medicine," Homer continues to inspire his community, leading them on a journey to peace and lasting vigor.