The Trousdale – Memory Care
Dementia Care on the Peninsula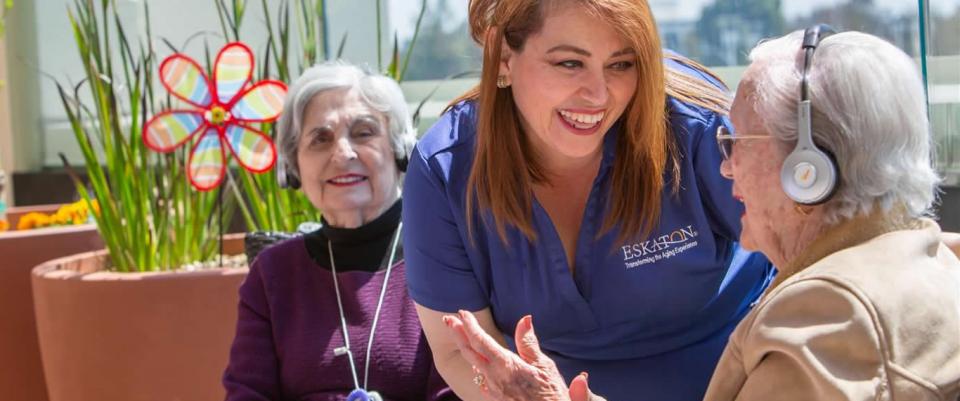 The Trousdale offers an exceptional memory care program that provides comfort, security and inspiration for those older adults experiencing dementia and Alzheimer's. Our dedicated professional care partners work with you and your loved ones to foster this new stage of life and help you to embrace the opportunities ahead.
Our memory care apartments offer environment that focuses on personal dignity, family support and social engagement. Residents participate in their own care and thrive in homes specifically designed to support their needs and promote socialization. Recognizing the needs of a person living with dementia or Alzheimer's change over time, our care partners and staff receive additional training geared towards learning how to best support those living with cognitive change. You can expect life at The Trousdale to be filled with opportunities of growth, discovery and joy.
If you or a family member are looking for a home specifically designed to fit your changing needs, memory care apartments at The Trousdale provide a supportive and inclusive environment that emphasizes living well with cognitive change.
For more information or to schedule a virtual tour, contact one of our team members at 650-443-3700 today!
---