Veteran, Farmer, Logger, Fisherman, Adventurer, and Feels Most at Peace in Nature
Skip Slaymaker
Skip is a veteran, farmer, logger, fisherman, adventurer, and feels most at peace in nature. Skip Slaymaker, born in California in 1945, attributes his longevity to living a life of purpose. "The secret to a happy life is love everything you do," says Skip.
Skip grew up in Alameda with his parents, older brother and younger sister. His home was filled with love and adventure. Early in his childhood, he discovered his passion for nature. "I am not a city boy," proclaims Skip. He grew up playing in dirt, camping and working on his cousin's farm. In 1965, after graduation, he was drafted into the Army to serve in the Vietnam War.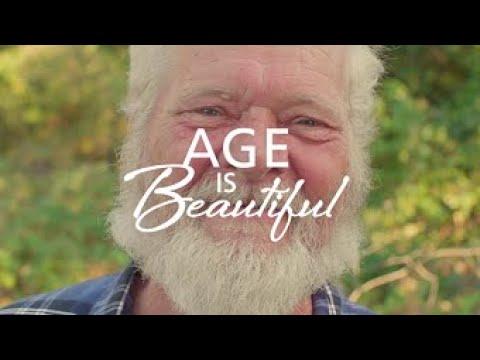 During the war, he ran machinery in the 49th Engineer Division. He served for one year, one month and 22 days. He was discharged early because his father became very ill. After leaving Vietnam, Skip moved back into his childhood home in Alameda where he lived for six months until his father passed.
After his father's death, Skip retreated to the mountains to be in nature. There, he recalls fond memories of his father and how he often would talk about Alaska; Skip decided his next adventure would take him to Alaska, where he started his logging career as a choker setter. Skip was responsible for attaching a special cable around fallen trees for retrieval by a skid operator. After retrieval, the timber would be loaded onto either a truck or tugboat. As the years passed, Skip's professional career as a logger grew. He assembled his logging crew of 12 and worked on creating relationships to ensure a steady flow of work. His team would travel all over Alaska, Oregon, Washington, and Colorado.
Like many outdoor jobs, logging is highly impacted by weather. To ensure inclement weather did not interfere with his crew's ability to do their job, Skip aligned their assignments based on the logging season. After the logging season ended, Skip would head back to Alaska to spend a couple of months as a commercial fisherman.
Skip spent most of his life outdoors. The time he spent in Alaska and logging he recalls being the happiest. Falling trees, running a chainsaw and clear-cutting is hard work, but Skip feels he has never worked a day in his life because he loved his profession. Between the physically demanding nature of the job and the fluctuations in demand for logging, Skip's 27-year logging career was not without road bumps.
Due to chronic back pain from a previous injury, Skip left Alaska and logging to pursue another passion: farming. Since he was a young boy, Skip had been a gifted farmer. He credits this to his love of playing in the dirt. His secret to a thriving farm? "Pay attention to your soil," says Skip.
After his farming adventure, Skip moved back to California to support his mother who was ill and living alone. They had a close relationship. She taught him how to cook and how to make the world's best spinach lasagna. After she passed away, Skip left for Alameda and his life took several unexpected turns.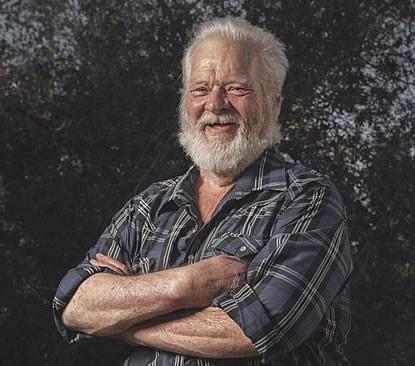 He spent the next several years living between homes and with friends. As his chronic back pain intensified, finding a job became difficult. Ultimately a lack of affordable housing and employment left Skip without a home and living in his car in Woodland, California. Even though this was unexpected, he saw an opportunity to make a difference in his community.
He joined the Disciples of Christ where he met Pastor Larry Love. Skip began working with adolescents who had recently become homeless. Through this advocacy work, Skip learned why children were initially leaving home. If appropriate, he would encourage intervention with the parents and child. These profound conversations often resulted in children moving back home. During this time, he learned a valuable lesson: "Children need to feel loved." Skip is thankful that his parents always said "I love you," and showered him with love. He believes that homelessness among adolescents is often a consequence of not feeling loved or accepted by the family.
Through his advocacy work, Skip helped countless children find their way back home and ultimately Pastor Larry helped him to do the same. Pastor Larry helped him find Eskaton Wilson Manor, an affordable housing community in West Sacramento that has a veteran's preference. He applied and was accepted soon after. Now Skip has his apartment to call home.
Skip admits he would love to move back to Alaska. The mountains are his home and where he feels at peace. At 74 he has no plans of slowing down even if his back pain is an unwelcome complication. He plans to keep moving since that is what he has always done. Skip's secret to a life well-lived: "Do what you love and enjoy life." This sage wisdom was passed down from his father and continues to inspire Skip every day.