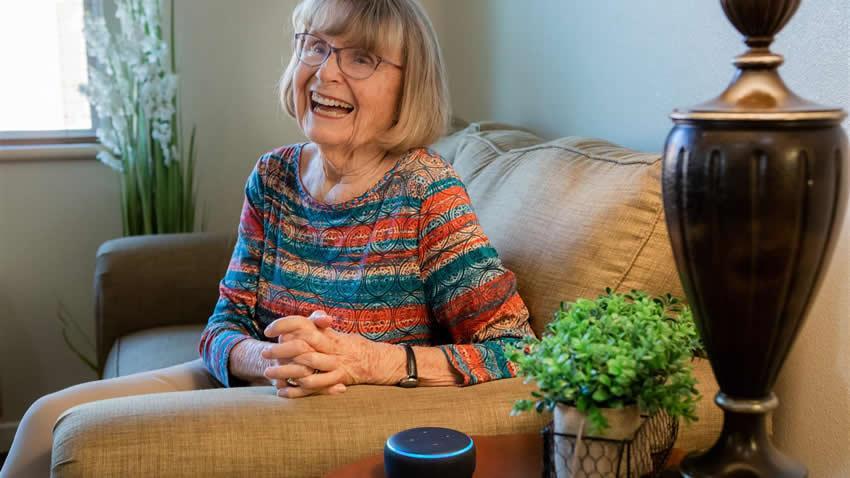 Eskaton believes in empowering residents by developing living environments that provide the highest levels of control and adaptability. To achieve this goal, Eskaton partnered with K4 Connect to deliver voice-first technology to our residents through Amazon Alexa. Built upon previously deployed smart home capabilities, the integration of voice-control is transforming the way residents, regardless of age or physical ability, interact with and personalize their homes.
Voice-first technology is more accessible and more easily incorporated into the daily routines of residents than other forms of technology, demonstrated by high utilization rates. Nearly 80% of residents use Alexa every day, whether asking to hear a favorite song, setting reminders or turning on the lights when entering the restroom. For residents with mobility or vision issues, this is exceptionally useful.
Believing that every resident can benefit and enjoy Alexa with guided support, Eskaton will roll out this voice-first technology to all Eskaton communities throughout 2020.

---
Contact us for more information.