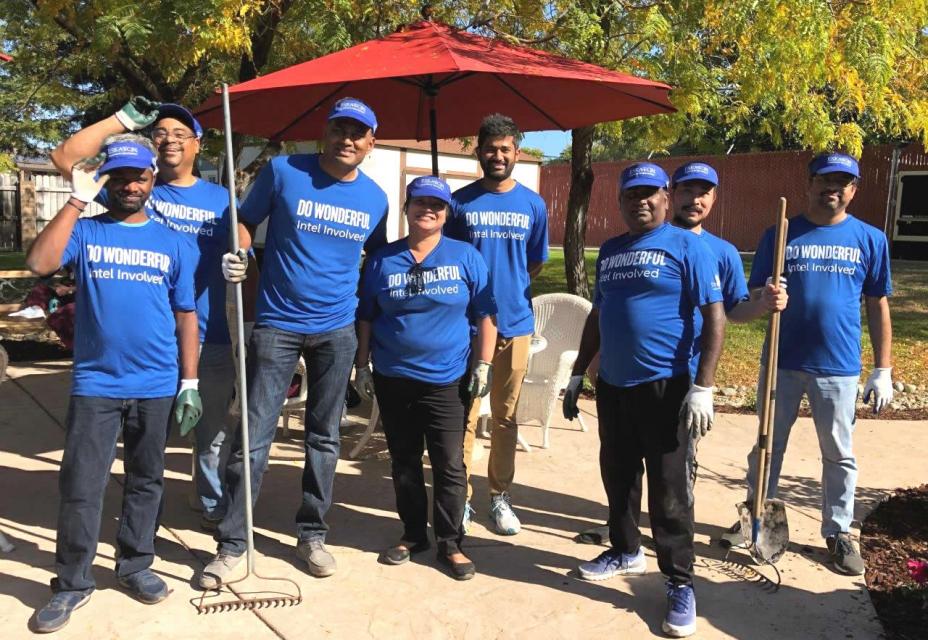 Eskaton believes in the power of generosity. We place immense value on the vast group of volunteers and student interns who invest their time and talent to make a difference in the lives of our residents and program participants. Additionally, Eskaton is committed to working with community partners to impact the lives of older adults through education and outreach.
---
VOLUNTEERS AND INTERNSHIPS
Investing Time and Talent to Impact Lives
Across Eskaton, volunteers of all ages invest their time, talent and compassion to enrich the lives of older adults. Last year alone, over 2,800 volunteers donated over 85,000 hours of service.
In addition to providing volunteer opportunities, Eskaton believes in cultivating the growth of future aging service professionals. Through our long standing relationships with local, state, and private universities and local community colleges, we are able to connect with hundreds of students each year. While students range from studying gerontology to culinary arts, they all learn directly alongside our associates, residents and family members.
View Current Volunteer Opportunities
---
Community Outreach Events
Inspiring a Vibrant Region for All Ages
Eskaton believes in investing in the community. With the help of our community partners, we host educational opportunities and outreach events to inspire others, highlight the positive aspects of aging and offer tools to enhance well-being. Eskaton Community Outreach is purposely designed to encourage growth, build connections and have fun!
---
Community Partnerships
Relationships Strengthen Our Mission
With the support of like-minded community-based organizations and healthcare partners, Eskaton's ability to enhance the quality of life for as many as possible increases exponentially. As others align with our mission, their expertise and generosity combine to impact lives in uniquely-special ways. Whether funding key initiatives, donating goods and services or meeting needs as only they can, our community partnerships demonstrate the power of generosity and spread goodwill throughout the region.
If you or your organization would like to explore service opportunities and partnerships, please reach out to Lyndsey Dammann, Manager of Outreach and Impact, at Lyndsey.Dammann@eskaton.org or 916-334-0172.