Eskaton Lincoln Manor
Affordable Apartments in Placerville, CA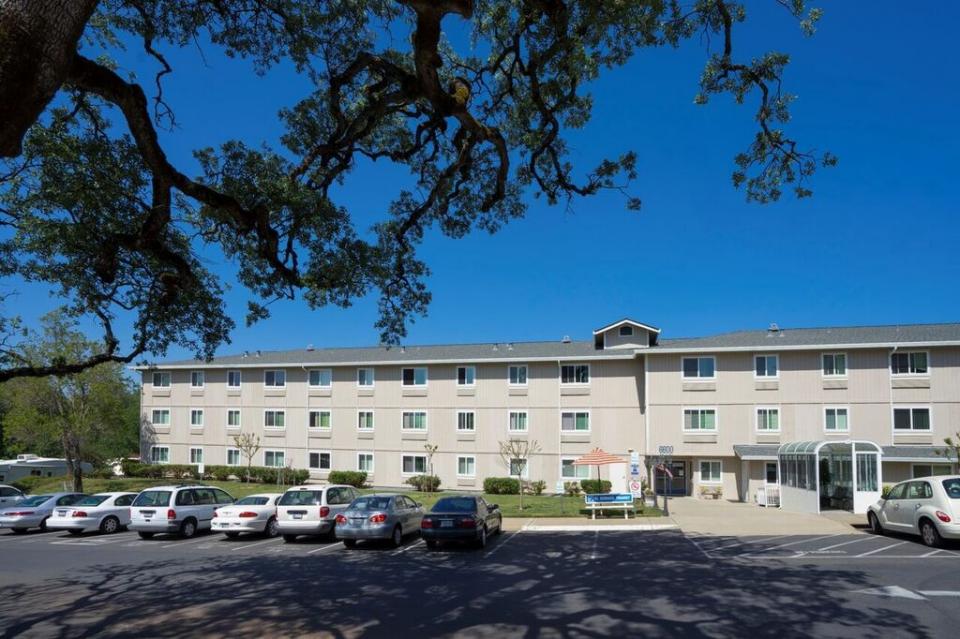 Eskaton Lincoln Manor is located just minutes from Highway 50, nestled in the foothills of beautiful El Dorado County. It is situated on 3.3 acres of beautifully-landscaped grounds with a mature oak tree, a rose garden, victory garden and park benches. Conveniently located close to shopping, banks, medical services, a senior nutrition program center and door-to-door public transportation.
If you are interested in applying for housing at Eskaton Lincoln Manor, click here to print the Application for Housing forms. Please complete and mail to: Eskaton Lincoln Manor, 6600 Mother Lode Drive, Placerville, CA 95667
Events
Though we'd love to have you for an in-person visit, the health and safety our residents and staff remains of paramount importance. While we continue to follow the guidelines set forth by the CDC and other public health agencies, we invite you to take one of our virtual tours or to attend one of our virtual events. For more information, please call 530-621-4455.
---
**Events temporarily cancelled due to social distancing requirements**
Home Tour
Craft Fair
Cultural and Educational Classes
Other events and activities
---
Online Reviews
Eskaton Lincoln Manor,

"Choosing a place to live is a heartfelt and thoughtful decision. The staff at Eskaton helps make that decision easier with their professionalism and compassion.

The reason Eskaton is the model that all other senior living communities should strive to emulate is quite simple; Eskaton Cares.

I cried during my initial interview. Why? Because after my long journey on this island Earth, I finally felt I had arrived Home. Eskaton is a caring home-like senior community where all residents are treated with dignity, understanding, and respect. And, that's a good feeling." - Future Resident
Eskaton Lincoln Manor,

"I have lived in Eskaton Lincoln Manor for approximately 10 years and over the years the staff has changed. Since Elizabeth has taken on as our Property Manager, the atmosphere here is so much better! There are planned fun things to do, stores are close, and get togethers with your neighbors, along with informational people to help you if needed. I love the positivity here sent out through their newsletters! This is a great place to live out your Golden Years!" – Resident
---