End of Life Educational Sessions
At Eskaton Monroe Lodge
Eskaton Foundation has partnered with the Coalition for Compassionate Care of California to bring you these sessions promoted by the Eskaton Village Carmichael End of Life Committee.
Please join us for our educational sessions and learn valuable information about End of Life.
To RSVP or for more information, please contact Nicole Zamora, CFRE at 916-334-0810 o email foundation@eskaton.org.
Eskaton Monroe Lodge
3225 Freeport Blvd, Sacramento, CA 95818
All Sessions
10:30 am
---
Thursday, January 26, 2023

MEDICAL DECISIONS THAT MATTER: ADVANCE CARE PLANNING
Advance care planning (ACP) ACP is a process that supports a person at any age or stage of health in understanding and sharing personal values, life goals, and preferences regarding future medical care. The goal of ACP is to help ensure that people receive medical care consistent with their values, goals and preferences during serious or chronic illness.
This session will cover:
How to talk with family and friends about your wishes.
The importance of naming someone to speak for you if you are unable to communicate with the medical team.
How to document your wishes in writing, including using the advance healthcare directive (AHCD), Physician Orders for Life Sustaining Treatment (POLST) and do not resuscitate (DNR) orders.
Steps to take to help ensure medical providers honor your wishes.
---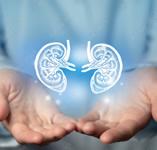 Thursday, February 2, 2023

THE JOURNEY AHEAD: DEALING WITH SERIOUS ILLNESS
Serious illness is a condition that carries a high risk of mortality, negatively impacts quality of life and daily function, and/or is burdensome in symptoms, treatments, or caregiver stress. Ninety percent of people will experience a serious illness at some point in their lives.
This session will cover:
The common disease "trajectories" or progression of serious illness over time as people approach death.
Common medical treatments that may be offered during serious illness, including the benefits, burdens and risks associated with those treatments.
How to prepare for and to navigate the period of "gray zone" between living and dying.
---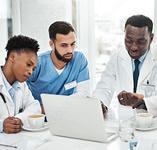 Thursday, February 9, 2023

LIVING YOUR BEST LIFE: PALLIATIVE CARE
Palliative care is specialized medical care for people with serious illnesses that relieves the symptoms, pain, and stress of a serious illness. It provides care for the whole person – physical, mental, emotional, social and spiritual – and their family resulting in higher quality of life.
This session will cover:
What is palliative care and how it benefits patients and their families.
How to dispel common myths and misunderstandings about palliative care, even among healthcare providers.
The different forms that palliative care takes, including primary palliative care, hospital-based palliative care, home-based palliative care and hospice.
Why it can be difficult to get access to palliative care.
How to advocate for access to palliative care.
---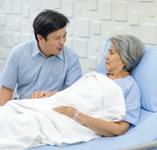 Thursday, February 23, 2023

THE FINAL CHAPTER: HOSPICE AND THE DYING PROCESS
Just as with childbirth, the body goes through a natural process when dying. Often referred to as "active dying," this final stage of life is the natural process of bodily functions slowing down and eventually ceasing. Knowing what to expect and what you can do during this time provides a greater sense of control and peace of mind. For those interested in hastening their death, California's End of Life Option Act (EoLOA) provides that option under specific circumstances.
This session will cover:
What is Hospice
The active dying process, including the signs, symptoms and phases.
Options for addressing pain at the end of life and creating a peaceful passing.
How to best support someone during the active dying process.
How to utilize the EoLOA, including who is eligible, requirements for participation and locating participating providers.
---
Thursday, March 2, 2023

LEAVING A LEGACY: LIFE THE WAY YOU WANT TO BE REMEMBERED
Death impacts not just the individual who dies but also family, friends and others who were a part of the individual's life. Thinking about the legacy you want to leave behind can play an important role in finding meaning in the journey of life.
This session will cover:
Resolving interpersonal difficulties by addressing the four things that matter most.
Creating an ethical will as a way to communicate your values, experiences, and life lessons.
Recognizing the expression of loss in all its forms, including grief, bereavement and mourning.
Creating rituals to honor the person, deal with loss and stay connected.
How to deal with a sudden, unexpected death.