Heart Health Presentation - Whole-Body Approach to Heart Health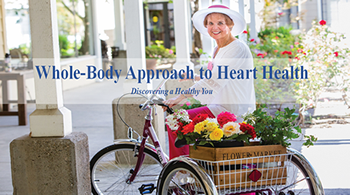 You're invited to join our Health Heart presentation. Eskaton's Live Well at Home Cynthia Driver will be presenting the Whole-body Approach to Heart Health. She will also discuss heart-healthy snacks and food options.
Wednesday, February 19, 2020
1:00 p.m. – 2:00 p.m.
Eskaton Village Carmichael - North Auditorium
3939 Walnut Avenue
Carmichael, CA 95608
Seating is limited. For more information, please contact Judy Barnett at 916-974-2000 or by email at judy.barnett@eskaton.org.