Support Our Fight to End Hunger!
Eskaton Village Placerville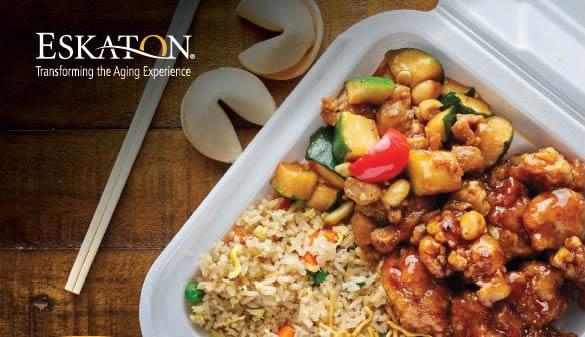 The Upper Room Dining Hall has been providing free meals to the hungry people of El Dorado County 365 days a year since 2002. Eskaton Village Placerville is proud to have supported this nonprofit organization for over 6 years, and we're asking for your help in supporting them now!
Please join us to raise money for the cause and enjoy a delicious Chinese dinner*

Tuesday, September 22, 2020
4:00 p.m. – 4:30 pm.
Eskaton Village Placerville
3380 Blairs Lane
Placerville, CA 95667
Pick Up and Go Only. Our $12 fundraiser box includes:
Vegetable Chow Mein
Chicken Spring Rolls
Mini Pork Bun
Fortune Cookie
Bottled Water
*Limit to 60 total orders.
RSVP September 1 – 15, 2020 by contacting Jill Morgan at 530-295-3400 or Jill.Morgan@eskaton.org.