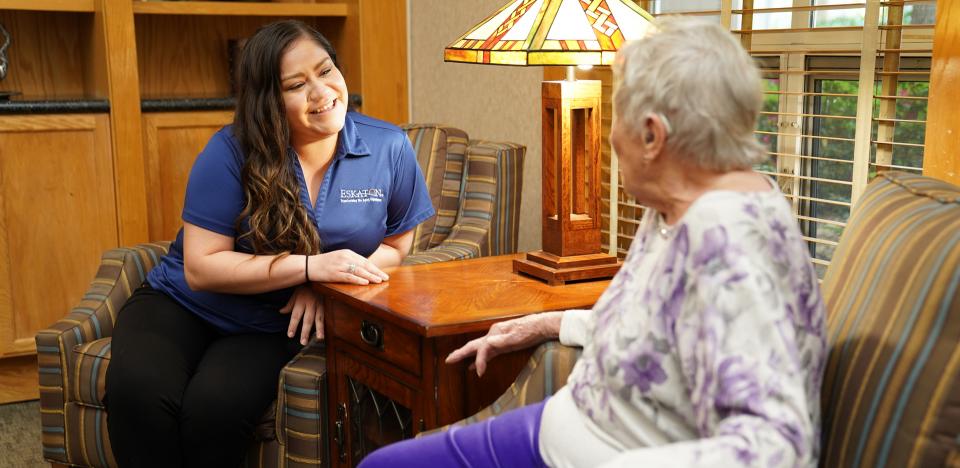 Eskaton literally means "Dawn of a New Day" and that is how we've modeled our supportive programs for residents who are living with Alzheimer's disease or dementia. Our personalized approach focuses on the seven domains of well-being: identity, connectedness, security, choice, meaning, growth and joy. No resident's Memory Care regimen is exactly alike, as our team of professionals cater to the needs and goals of each individual resident.
Eskaton Gold River's private or semi-private residences are designed to be close to social engagement areas in order to stay connected to the rest of the community. Residents can participate in neighborhood activities, enrichment programs, fitness activities, game nights, music therapy sessions and more that are designed to keep our residents as independent as possible.
Eskaton is committed to creating a supportive and inclusive environment for you and your loved ones. We want you to thrive. Come visit and see why so many families choose Eskaton to partner with them and their loved ones.