Eskaton Village Carmichael – Skilled Nursing and Rehabilitation
Rehabilitation and Skilled Nursing Care in Carmichael CA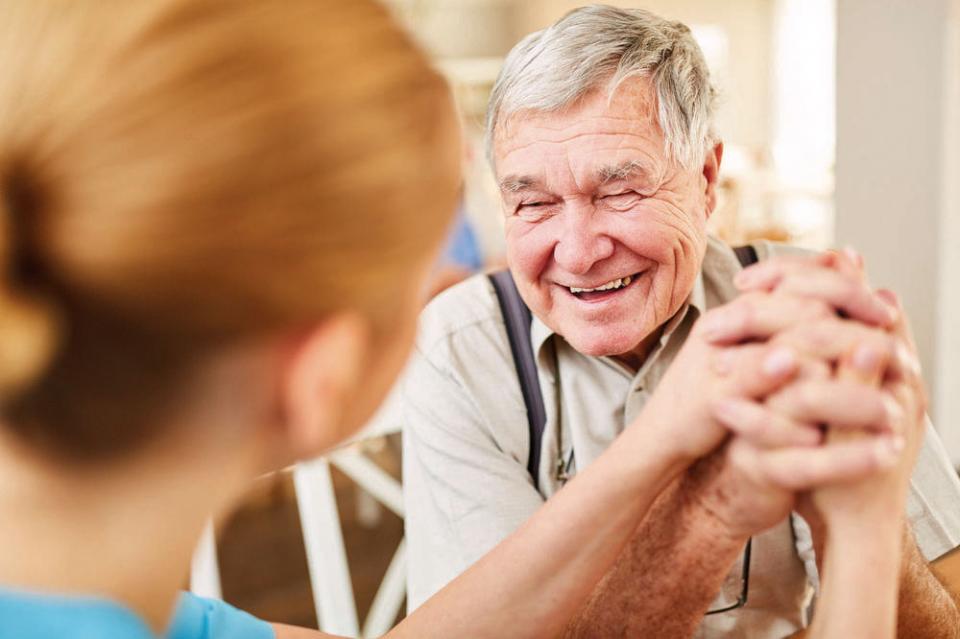 Eskaton's Care Centers are not just a place for nursing care – they're an environment for older adults to thrive, grow and enjoy life through enriching activities, as well as traditional health care.
Our Care Center was recognized by U.S. News and World Report as one of the best nursing homes in America. Eskaton Village Carmichael crafts personalized care plans for residents, with the input of their doctors and care team. Our person-centered culture means we work with every individual and their family to set individual goals from medical services to meal plans to activities. Our centers provide both short-term rehabilitation for patients and long-term nursing care for residents. The semi-private rooms include bed controls, emergency call buttons and TV controls. A primary nursing assistant will help guests with their daily needs and will work to help the patient get stronger and keep thriving. Every staff person from administrators to physicians are here to make sure those staying with us feel secure and supported.
Our goal is to see you as strong, healthy and independent as possible. We invite you to see why we believe age is beautiful; it is reflected in the lives and stories of those who live here.
Interested in our Eskaton Carmichael skilled nursing care center? Please contact us or schedule a tour today!