O'Connor Woods – Memory Care
Dedicated to Making Life More Meaningful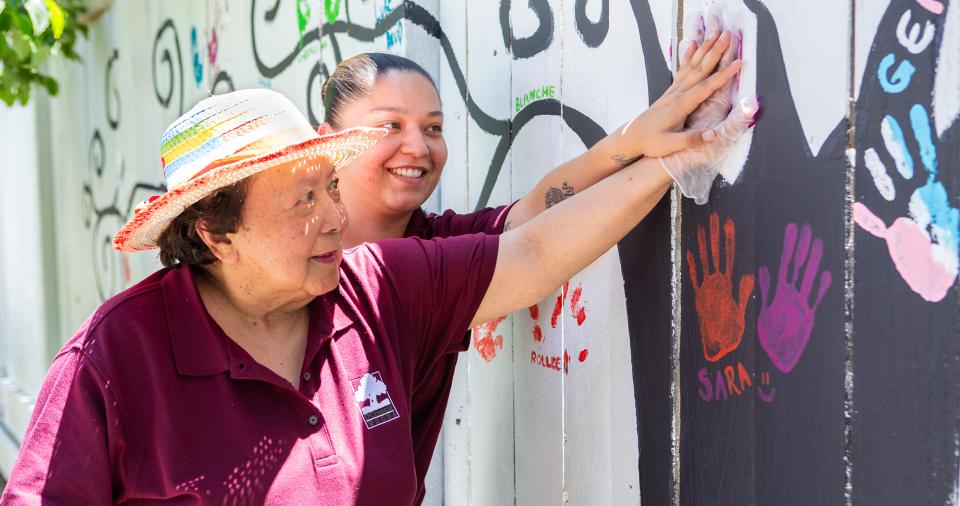 The team at O'Connor Woods is dedicated to making life more meaningful for those experiencing dementia or Alzheimer's Disease by providing customized services designed to meet your loved one's wants and needs.
Specialized, person-centered care in a carefully managed setting means every resident can have a good day – and that's the goal. Memory support services for those who have age-related dementia or Alzheimer's disease is offered at Harmony and Laurel Pointe.
LAUREL POINTE:
Memory Care in an Assisted Living Setting
Residents of Laurel Pointe live in a unique neighborhood setting that provides individualized care and supervision. Our resident care partners are specially trained as universal workers to seamlessly meet the needs of each resident. Specially designed programs promote creativity, self-expression and camaraderie to give each resident a more meaningful and joy-filled life.
HARMONY AT MEADOWOOD:
Memory Care in a Skilled Nursing Setting
When medical needs require 24-hour skilled nursing, Harmony is available on O'Connor Woods' campus. Professional nursing staff members oversee each resident, with a full range of medical services available on-site. Our team focuses on the well-being of each resident with engaging activities to encourage interaction and based on cognitive ability and social preference.