Virtual Family & Friends Caregiver Support Groups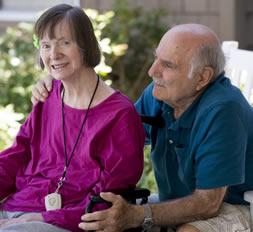 Every Thursday
2:00 p.m. — 3:00 p.m.
Are you feeling overwhelmed or lost regarding how to care for your loved one?
Would you like to talk with people who understand your frustration, your sadness, and your anxiety?
Support Groups are where individuals with similar challenges and experiences share and learn from one another.
Support Groups give caregivers ideas for sustaining yourself in order to continue coping.
Support Groups offer caregivers crucial ways to make meaning of your caregiver experience through shared wisdom.
The support group is facilitated by Cynthia Driver Associate Director of Live Well at Home assisting families and clients through healthcare and disease challenges.
No reservation is required. Please call 916-459-3220 to receive the Zoom link or if you have any questions.