Frequently Asked Questions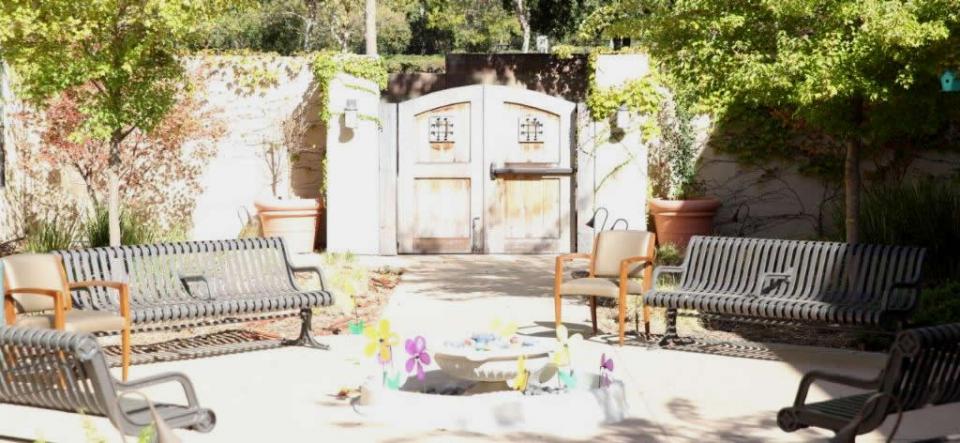 Assisted Living
What is assisted living?
Our assisted living services include personalized assistance with activities of daily living, including bathing, dressing, medication management and more, all offered in the comfort of your apartment. A full spectrum of services, including restaurant-style dining with kosher dining available upon request- and Passover is stickily kosher, life enrichment and cultural programs, and lifelong-learning opportunities, are offered to engage the heart, soul and mind.
What if my loved one needs more than what's provided in assisted living?
At The Reutlinger Community, we offer a full "continuum of care." In addition to assisted living, we provide enhanced assisted living, memory care, rehabilitation and skilled nursing services. These additional levels of care provide around-the-clock support for individuals recovering from illness or injury, or those needing more long-term supervision or assistance.
---
Skilled Nursing
What is skilled nursing care?
Skilled nursing is available for those who need a higher level of medical care and nursing supervision while recovering from a surgery and/or hospital stay, or who need long-term care support. Professional, compassionate services are delivered 24/7 by licensed professionals. We also offer custom programs in our skilled nursing environment that encourage maximum social interaction while preserving dignity and individuality.
When is skilled nursing necessary?
Skilled nursing is the right choice for those who require long-term, 24/7 medical care, but don't have the acute needs that make hospitalization necessary. Personalized plans of care, restorative therapy and compassionate interaction contribute to residents' physical, spiritual and emotional well-being.
---
Rehabilitation
What does physical therapy rehabilitation include?
Physical therapy is care designed to ease pain and help you perform daily tasks, increase mobility and enhance your overall quality of life. Using the most advanced treatments and technologies, The Reutlinger Community offers physical, occupational and speech therapies to residents and clients.
Is occupational therapy the same as physical therapy?
Occupational therapy helps a person work toward their personal goals of developing, recovering or maintaining the meaningful activities they need to enjoy a full life. It's similar to physical therapy, in that it helps to restore strength and mobility. Occupational therapy helps people adapt to their social and physical environment through education and functional training like dressing, memory training and coordination exercises.
What can I expect from speech therapy?
Our skilled speech and language pathologists address communication issues and swallowing dysfunction. They can design individualized treatment plans that address cognitive issues and language ability, provide alternate communication strategies, and offer appropriate diet recommendations.
---
Memory Care
How is memory care different from assisted living?
Memory loss, whether due to Alzheimer's or other representations of dementia, affects more than just one person. At The Reutlinger Community, we collaborate with individuals, family members and caregivers, searching for the right balance of respect and care. Our thoughtful layout and design reduces confusion and provides complete security around the clock. With special programs designed for those experiencing cognitive change, The Reutlinger Community offers an environment that provides a comfortable setting alongside meaningful and purposeful days.
What is the difference between Alzheimer's disease and dementia?
At The Reutlinger Community, we believe that a person experiencing cognitive change can continue to live a purposeful life with the support of a caring community. Education is very important in understanding the changes that occur with dementia and Alzheimer's disease. Dementia refers to a loss of cognitive function (thinking, reasoning, the ability to remember) that is severe enough to interfere with a person's daily life. Alzheimer's disease is the most common cause of dementia. It is a progressive, degenerative disease of the brain, characterized by loss of function and death of nerve cells in several brain areas, initially leading to loss of short-term memory, and eventually a loss of distant memories, as well.