The Trousdale Senior Living Burlingame CA

The Trousdale
Independent Living with Services, Assisted Living and Memory Care in Burlingame, CA
World Class Senior Living in Burlingame
Over 8,000 surveyed families have said they'd recommend Eskaton to their friends and family, earning Eskaton a "World Class" Net Promoter Score (NPS)*.
We designed our community for those seeking an extraordinary and engaging life focused on wellness, personal growth, innovation and connectivity. Explore The Trousdale and discover the very best senior assisted living and memory care community in the Bay Area.
The Trousdale is a senior living community for wonderful people. The partnership between Peninsula Health Care District and Eskaton creates perfect synergy allowing us to offer comprehensive services and a beautiful home for our residents. We bring a combined experience of over 120 years of community services.
We offer you or your loved one personalized independent living with services, assisted living and memory care services and a lifestyle rich with wellness, learning and enjoyment. At The Trousdale, we provide an engaging lifestyle and seamless transition into senior living.
Life at The Trousdale offers so many exciting possibilities: from activities and recreation, lifelong learning classes and trips, plus an ever-changing menu with fresh choices every day. We're making it easy to keep track with a personalized eConnect tablet in every apartment. It's simple. It's easy to use, and we'll show you how.
*
Vital Research, a third-party firm, conducts real-time satisfaction and Net Promoter Score (NPS) research for Eskaton-owned and managed communities to determine overall customer satisfaction and their willingness to recommend our communities and services to others. Data collected October 2016 through 2021.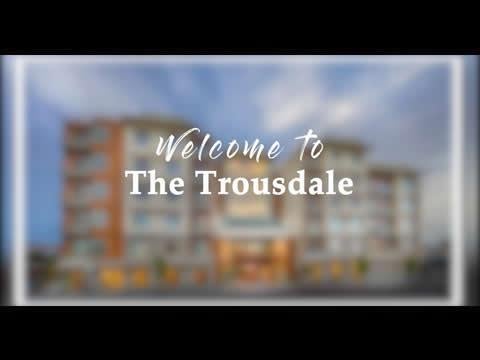 Community Tour
Directions
The Trousdale
1600 Trousdale Drive
Burlingame, CA 94010
License #415601015
650-443-3700
For Pricing & Availability
Leadership
The Trousdale
Photo Gallery

1/28