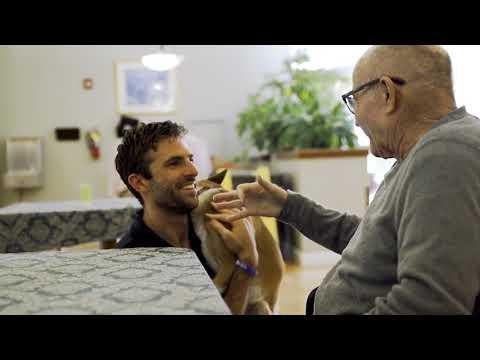 Volunteers demonstrate the heart of Eskaton as they nurture friendships and encourage well-being.
"I really enjoy being a volunteer and the feeling I get from being here. The growing connections I make with the people here make me leave feeling happy and excited to return." – Claire, College Student Volunteer
Listen to Darlene Cullivan, Community Engagement Manager of Eskaton describe the wonderful volunteer opportunities at Eskaton.
Opportunities include:
One-on-One Companionship: Encouraging, listening, reminiscing, hand massaging and reading
Group Activities: Cards, bingo, dominos, outings, trivia, sing-a-longs, exercise circles
Musical Entertainment: Individuals and groups, voice, piano, guitar, dance
Artistic Expression: Includes painting, ceramics, drawing, sculpting and needlework
Telephone Reassurance and Home Visiting: Provide social and well checks for isolated seniors
Special Events: Preparation, set-up, host, and clean-up
Pet Therapy: Pets can make a difference in the lives of residents
Wheelchair Chauffeurs: Assist residents with mobility to and from activities
Nature Walk Escorts: Accompany residents outdoors to enjoy fresh air and sunshine
Spiritual Support: Provide group studies, one-on-one visits for prayer and encouragement
Teach a Class or Facilitate a Support Group: Bring a skill or area of expertise to share with our residents
Office Support: General office duties, sorting, filing, preparing bulk mailers
Technology Experts: Assist residents with Skype, Facebook, iPad, Alexa and computer apps
Volunteer Requirements:
All volunteers must attend a volunteer orientation prior to beginning service
All volunteers 14 years old and younger must volunteer with an adult
For more information on volunteering at Eskaton, view our Eskaton Volunteer Handbook.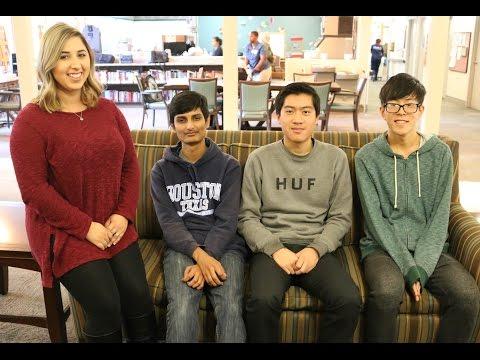 Interns make a difference at Eskaton. This video highlights the impact of this Gerontology intern's senior project. Giovanna brings technology to seniors using the talents of high school students. Use your skills, enlist your passions and make a difference in the lives of seniors. Join over 300 college students who are hosted by many departments throughout Eskaton to make their classroom experience come alive.