Resources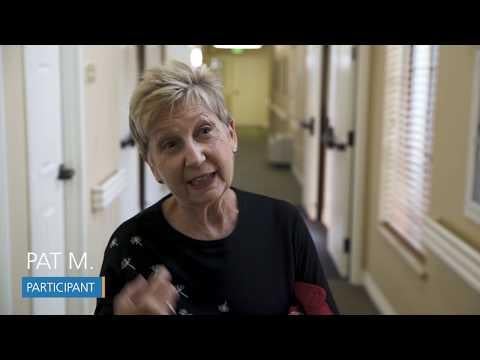 Dementia is a feared word in today's society. It is normal to experience an array of emotions after receiving a diagnosis. The fear and stigma surrounding dementia makes envisioning a meaningful future where your strengths are valued seem impossible. Today, 5 million people in the US are living with dementia. New perspectives and approaches to support individuals living with dementia are needed today more than ever. Dementia is complex and can hold challenges but also opportunities for experiencing joy and learning.
Phone: 916-334-1072 / 866-375-2866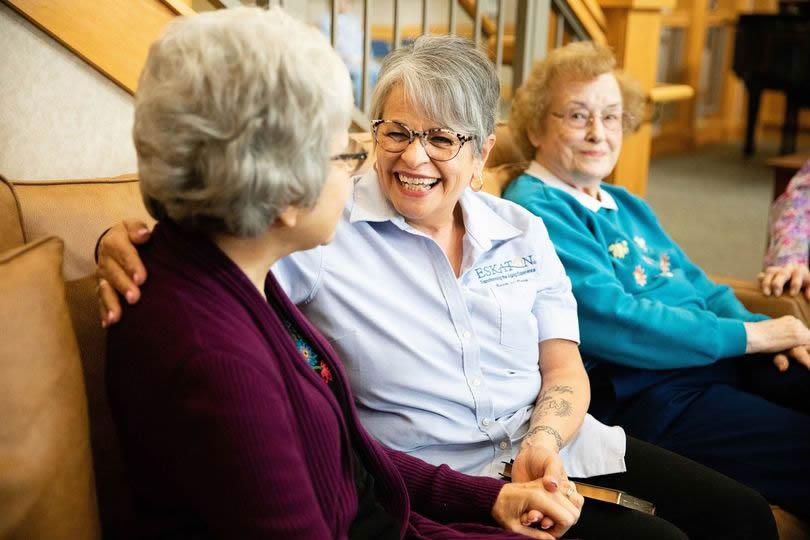 Connecting with others is an important part of caring for ourselves. Eskaton support groups bring people together who are going through (or have gone through) similar experiences. If you are dealing with a major illness or a stressful life transition, you do not have to go through it alone—a support group can help.
Combating Ageism and Ableism Through Language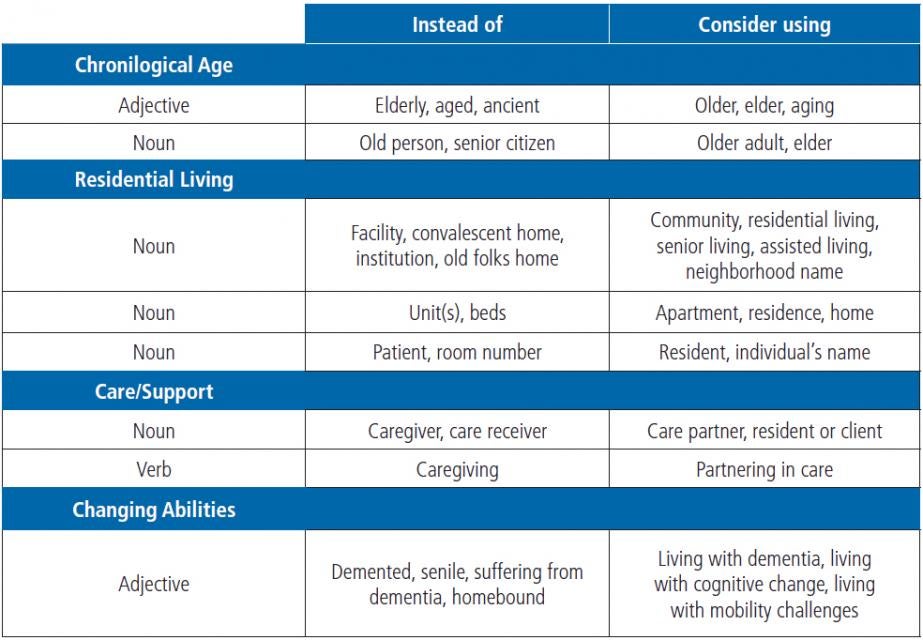 Introduction
Many of us already recognize the immense power of language and how it is used to shape our perceptions and understanding of the world we live in. Even more importantly, the words we use to define other people (or sub-sets of people) have a powerful influence on how we recognize and relate to one another.
Out of the 5 million people in America living with Alzheimer's disease, 1.1 million live in California. As a nonprofit serving older adults in Northern California, Eskaton offers flexible care options for those living with Alzheimer's disease and other types of dementia. We are committed to partnering with the Alzheimer's Association to find a cure and provide support for those living with the disease.
This glossary of terms and definitions is intended to be a resource to help you better understand many commonly used terms in the medical field.
(Some excerpts were taken from Wikipedia, MedicineNet.com, Healthcare Coverage Glossary)
A
Access: In healthcare – the opportunity or right to receive healthcare.
The Power of Community Connections
Advancing understanding and knowledge in the field of aging alongside our local and regional partners is another way Eskaton seeks to improve the aging experience. Our network of community collaborators is diverse and wide-ranging, delivering support and the most up-to-date information as we seek to learn and implement forward-thinking strategies and tools.