Volunteer Spotlight
Meet Christine Skaar and her miniature horse Scooby!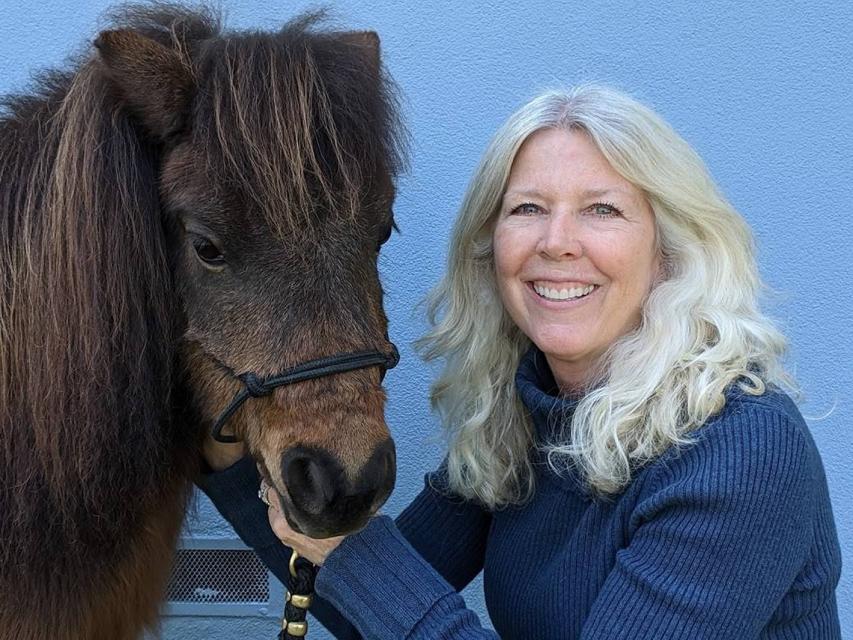 We are so pleased to introduce Christine Skaar and her miniature horse Scooby! This is Chris' story of how she and Scooby become one of our most beloved volunteer duos.
"When I bought Scooby in December 2019, I had no intention of doing therapy work with him. However, after bringing him to Eskaton Village Roseville for the first time in February 2020, the positive reaction from the residents changed my mind. They enjoyed petting him, hugging him, feeding him carrots, and sharing their own stories about growing up with horses. After seeing the smiles on everyone's faces, I realized that he brings joy to everyone he visits and I knew I had to volunteer to share him with others."
We are so grateful to have Chris and Scooby as volunteers who bring so much joy to our residents.
Consider how to use your talents to make a difference!