Volunteer Spotlight
Meet Mary Eve!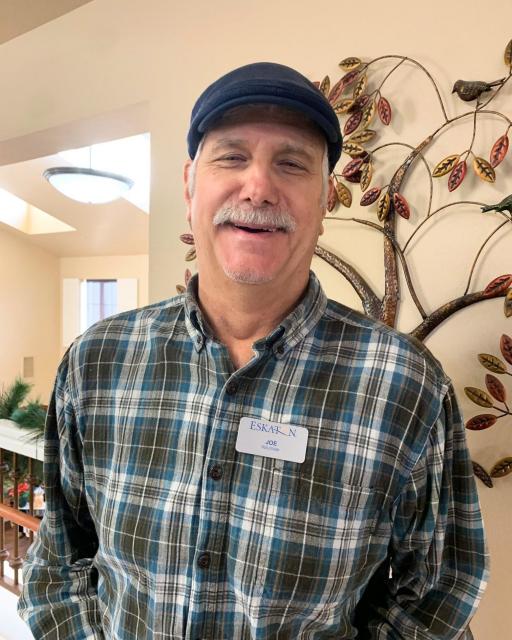 We are excited to introduce Mary, our longtime volunteer at Eskaton Village Grass Valley.
Mary has been an Eskaton volunteer for the last six years, having first assisted with hospice care and then spiritual care for residents. At the beginning of the pandemic, Mary became more involved with church services for residents, especially with the growing concern for COVID safety and the need for social distancing. Mary found her purpose providing spiritual care and assistance to our community, even occasionally stepping in to take over communion services when last minute cancellations came about. Our residents and staff greatly appreciate her positivity, dedication and ongoing support of others.
"Mary Eve is one of the most committed volunteers we have here at Eskaton Village Grass Valley. She shows up, sets up and brings communion to our residents who may not be able to leave the building to attend communion at our local churches," says Life Enrichment Director Jerri Lynn Konner. "Mary fills a need for spiritual care for our residents, especially at a time when residents were uneasy about attending church outside the building due to COVID."
Since volunteering with us over the years, Mary mentioned how she enjoys regular conversation with residents and staff and the overall welcoming atmosphere in the community. When asked about what motivates her to continue volunteering for Eskaton, Mary reflected on the many friendships, good conversations and positive attitudes that have helped in her own daily life. "The staff and the residents are very welcoming," Mary expressed. "It amazes me how well people age with grace, patience and hope. I love to hear their stories."
Consider how to use your talents to make a difference!