Emotional Health and Well-Being Summit
Virtual Summit


Eskaton invites you to attend our Emotional Health and Well-Being Virtual Summit.
The month of December often brings the hustle and bustle associated with the holiday season as well as the stress of preparing for the year to come. This time of year can usher in a mix of complex feelings — excitement, joy, stress, worry, fear, hope or sadness. Join us for a virtual summit on how to navigate stress, embrace the transformational power of grief and cultivate inner resilience and happiness.
---
Friday, December 9th
See below details for each session.
---
Happiness and Belonging, Creating New Narratives to Rise
9:00 – 10:00 a.m. PST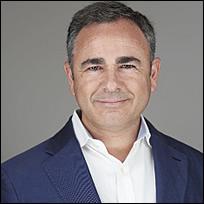 Luis Gallardo​
Founder & President of the World Happiness Foundation
Luis Gallardo is shaping the future of learning and being. He earned an MBA from IMD in Switzerland, and an MA in International Relations from Lancaster University in the UK. Luis also received undergraduate degrees in Political Science and International Relations from Universidad Complutense in Spain and Newcastle University in the UK.
He is the author of the award-winning marketing book ¨Brands and Rousers¨: The Holistic System to Foster High-Performing Businesses, Brands and Careers. And The Exponentials of Happiness, realizing exponential happiness, for ALL.
---
Embracing the Transformational Power of Grief and Loss
10:30 – 11:30 a.m. PST
Meg McClaskey is a clinical medical ethicist and a board-certified chaplain with UC Davis Hospice. She spent 29 years working as an ethicist, chaplain and spiritual director. Meg has maintained a practice as a consultant with her program Diverse Perspectives, educating others throughout the country on the diverse views and perspectives surrounding health care, death and grief.
---
Managing Stress with Mindfulness
12:00 – 1:00 p.m. PST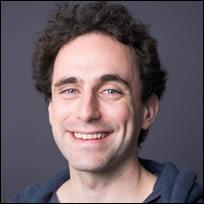 Norman Farb, PhD
Associate Professor at University of Toronto
Norman Farb studies the social neuroscience of the self and human emotion, with a focus on how biases in self-representation shape emotional reactions that determine well-being. Dr. Farb's work draws from multiple levels of analysis, including first and third-person qualitative reports, behavioral task performance, physiological responses, and patterns of neural activity and connectivity derived through functional MRI. He is particularly interested in how cognitive training practices such as mindfulness meditation foster resilience against stress, reducing vulnerability to disorders such as depression.

For more information, call 916-235-6116.

---
We know residents and participants of our 30+ communities and programs in Northern California benefit from having opportunities to listen to and embrace the advice of health and wellness experts. In addition to supporting these individuals, promoting the well-being of all older adults throughout the region is an important part of Eskaton's vision of Transforming the Aging Experience. As such, we offer an extensive library of educational resources and materials to empower older adults in reaching their health and wellness goals.