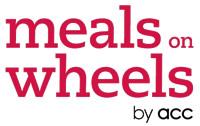 Eskaton is proud to partner with Meals on Wheels by ACC to expand their Telephone Reassurance Program. Today, the program connects over 600 older adults and volunteers from across the country. With this partnership in place, that number could triple to 1,800 before the end of the year.
"Partnering with Meals on Wheels by ACC is a natural fit for Eskaton because both organizations have a desire to empower and support older adults living at home," said Christie Hebditch of Telephone Reassurance. Meals on Wheels by ACC will offer over 2,000 Meals on Wheels participants access to cost-free daily social and wellness check calls 365 days a year.
"Meals on Wheels by ACC helps older adults connect to other vital community services, like Telephone Reassurance. We are all working together to keep older adults engaged and supported in their homes. Giving older adults easy access to Telephone Reassurance is a great example of this," said Darrick Lam, President & CEO at ACC Senior Services, and Managing Agent at Meals on Wheels by ACC.